Step 1: Open this page https://oauth.yandex.ru/client/new and log in with your Yandex account.
Step 2: You should use the translate feature of your web browser to translate this page to English. After translating, please follow the instructions on the screenshot below: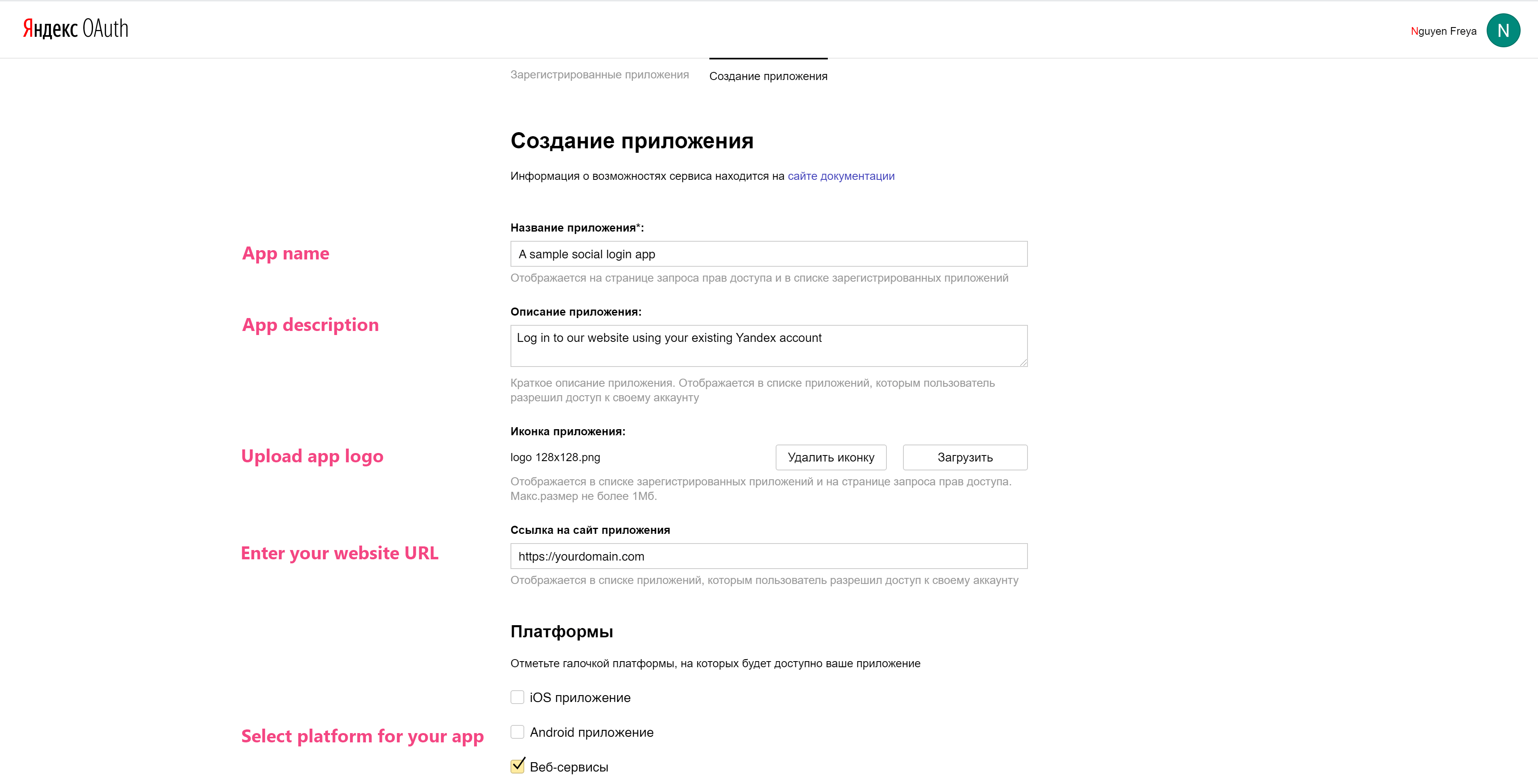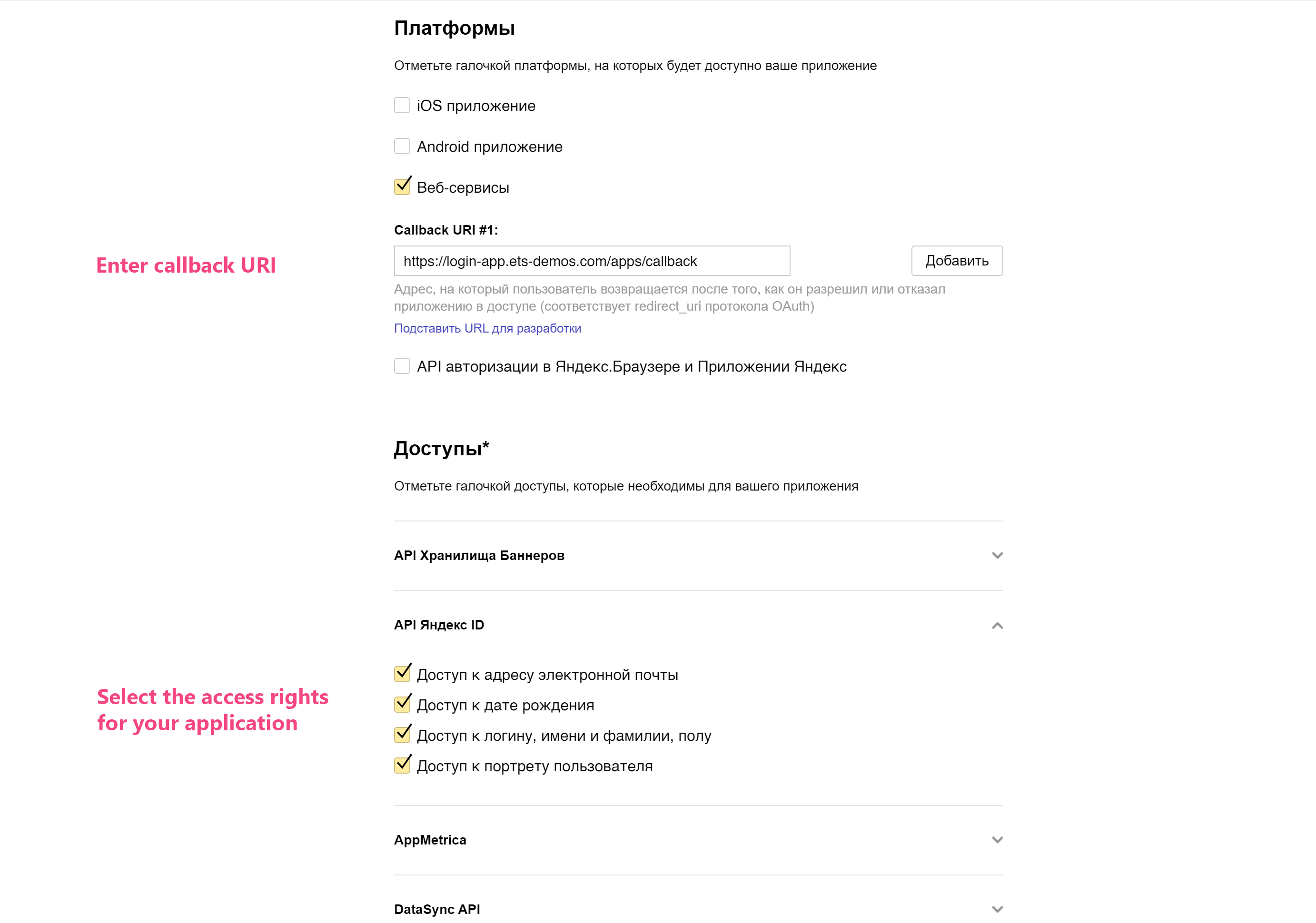 The Callback URI is provided by Social Login Pro app: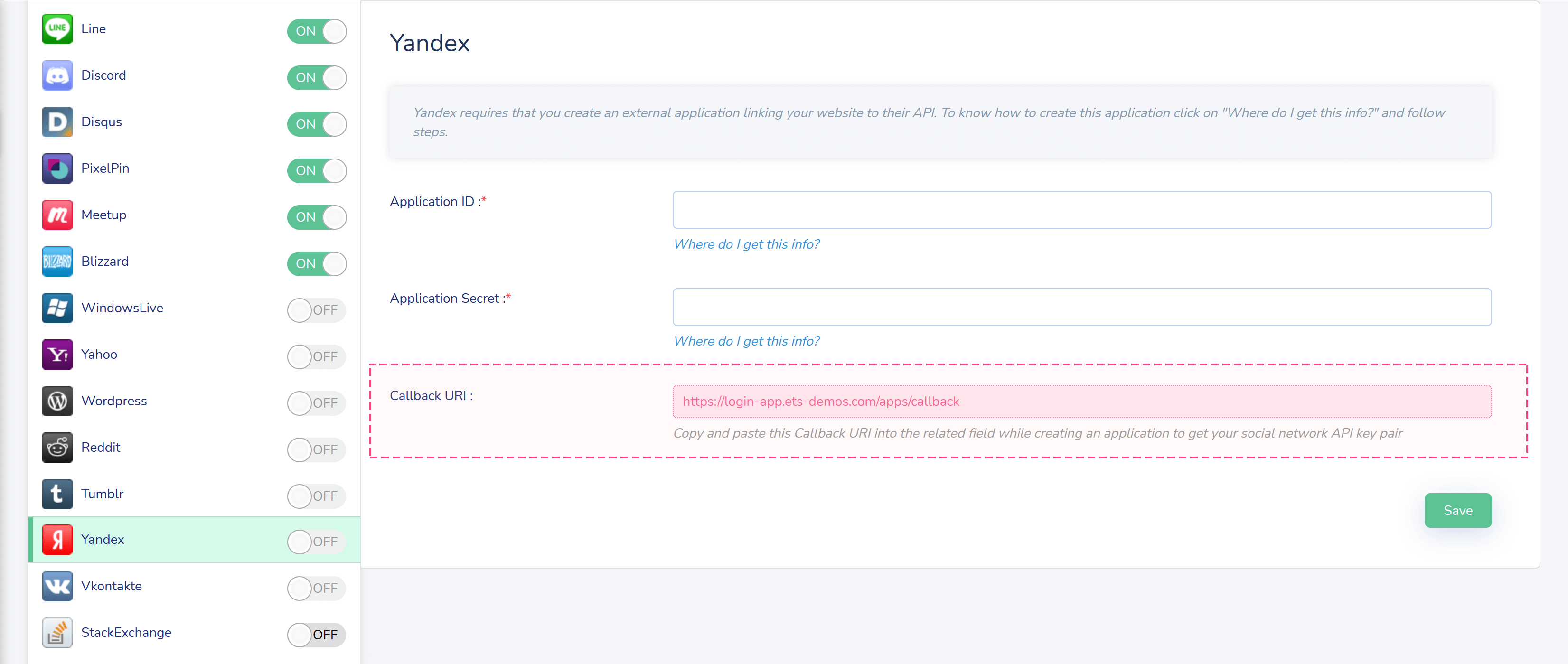 Finally, click on "Create application" button: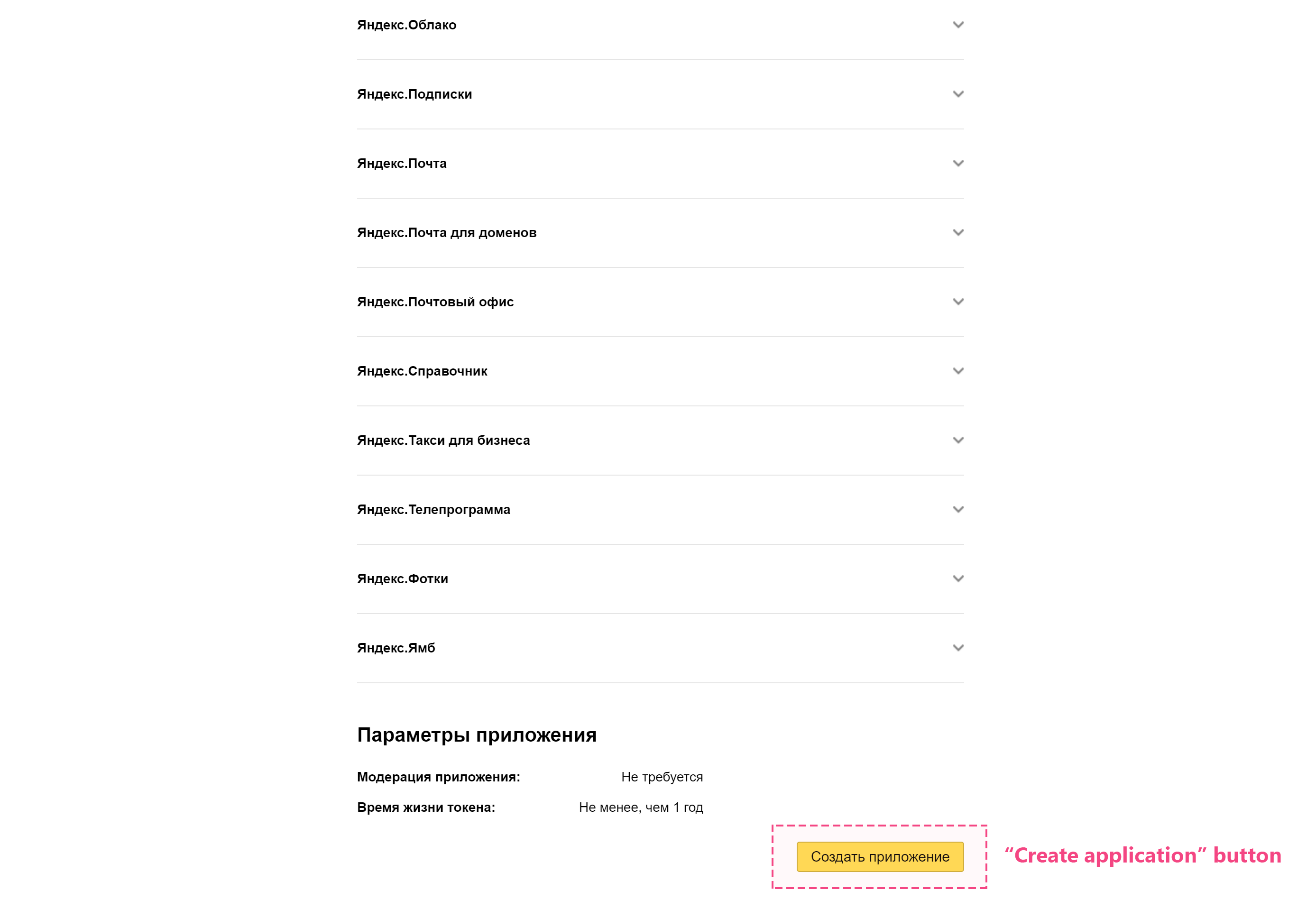 Step 3: Copy the ID and Secret and paste them into Social Login Pro app configuration page.