Step 1: Open https://vk.com and log in with your VKontakte account. Then navigate to this page https://vk.com/dev and click on "My Apps" menu.

Step 2: Click on "Create" button.

Step 3:
Enter app title
Select "Website" platform
Enter your website address
The base domain should be "login-app.ets-demos.com" for all apps.
Click on "Connect website" button.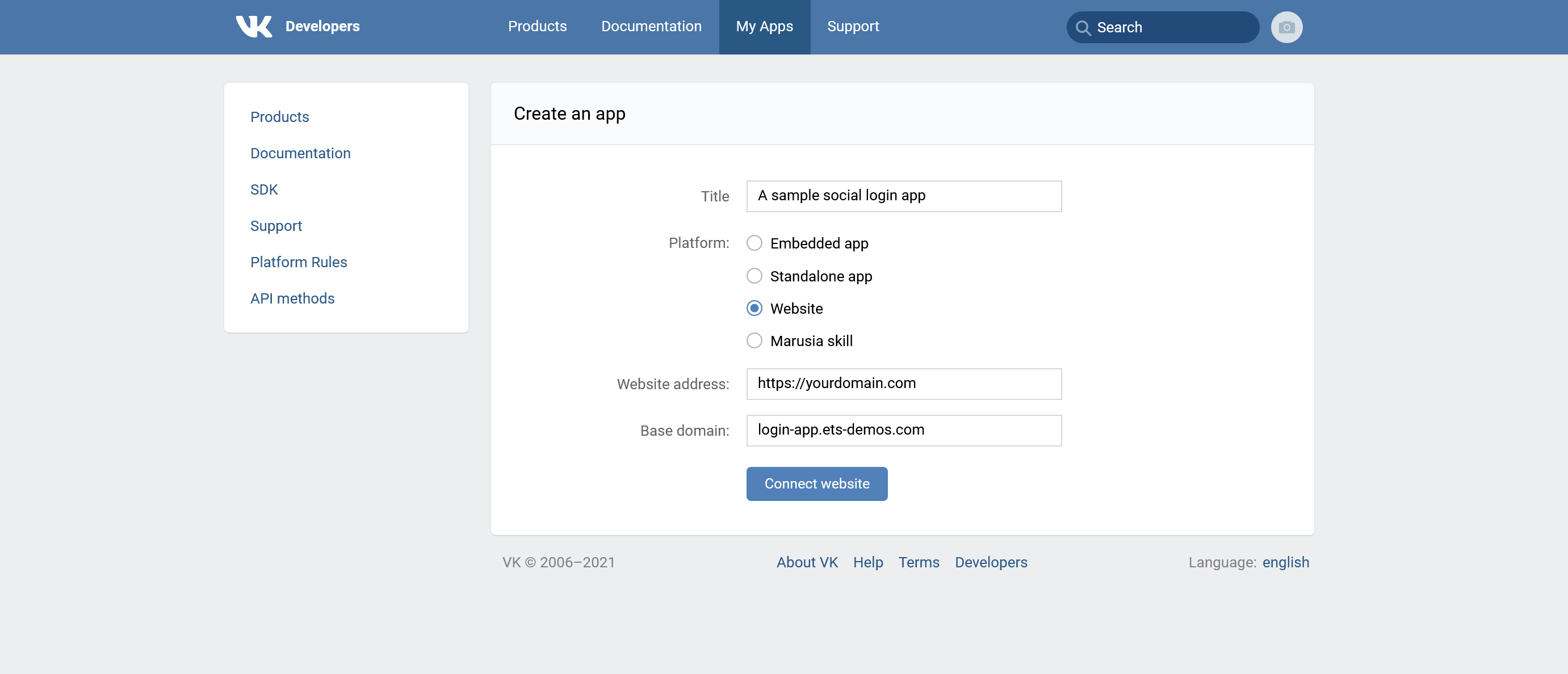 Step 4: Navigate to "Settings" tab and add the "Authorized redirect URI" provided by Social Login Pro app > Click on "Save" button.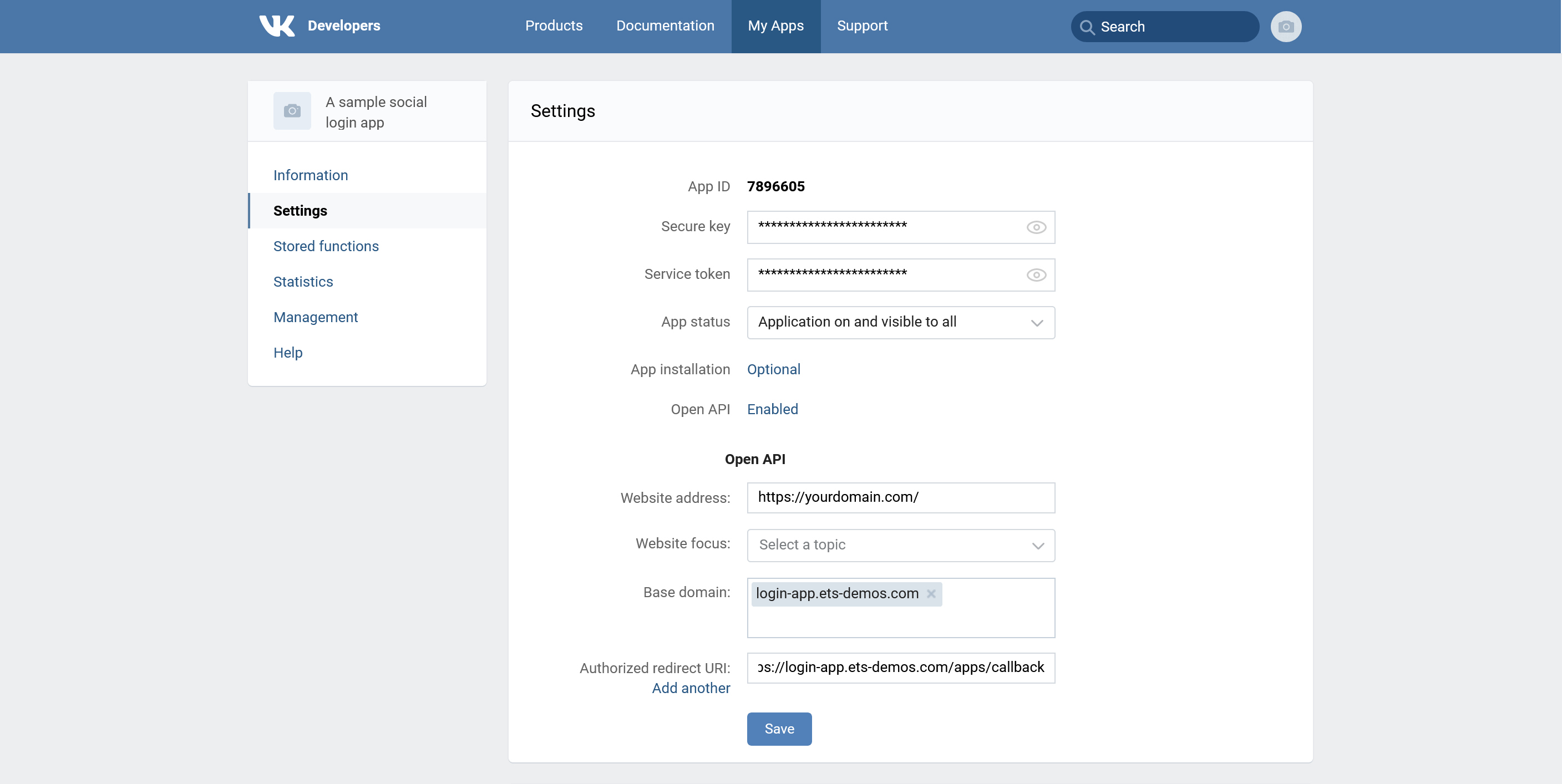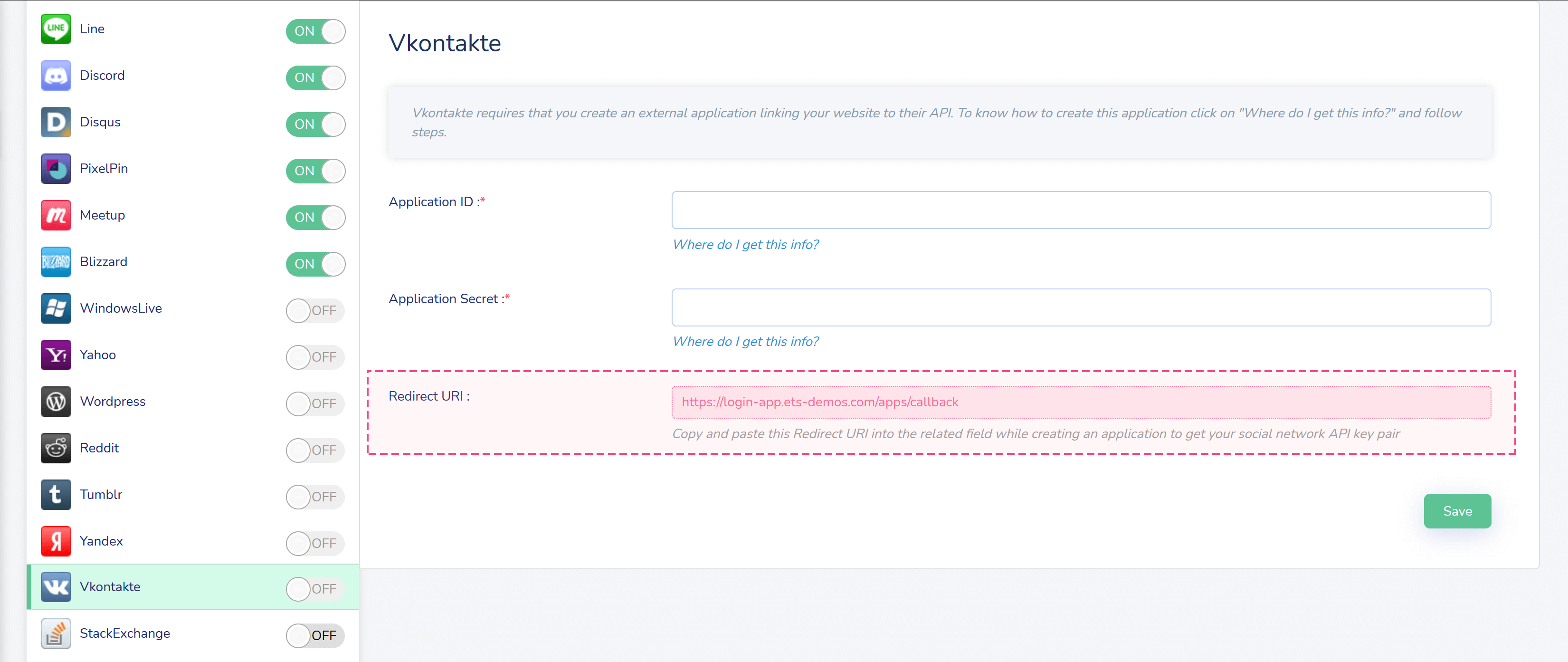 Step 5: Copy Application ID and Security Key, then paste them into Social Login Pro app configuration page.