Step 1: Click on this page https://api.stackexchange.com/ and select "Register for an app key".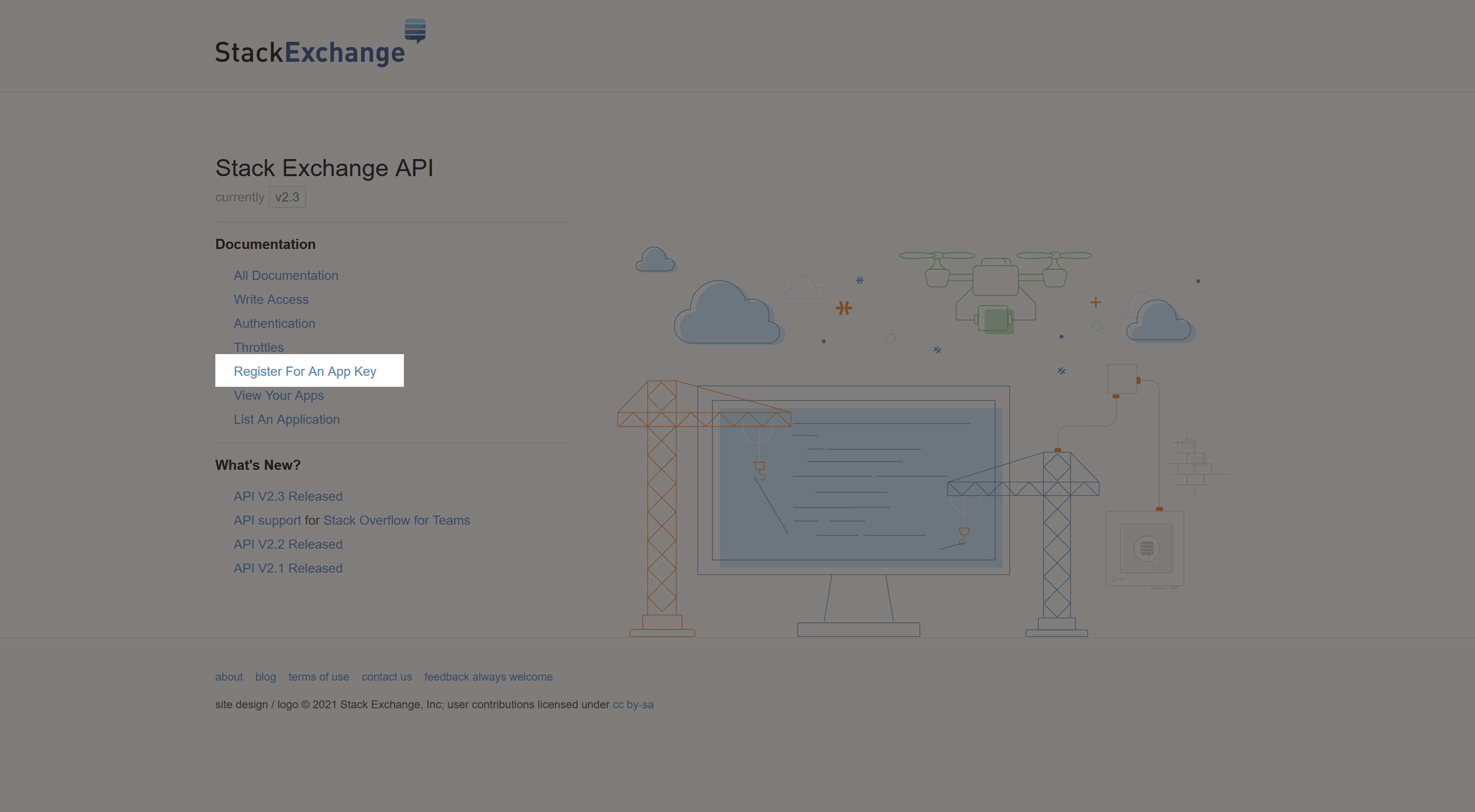 Step 2: Log in with your Stack Apps account > Fill in the fields on "Register Your Application" screen,
Enter OAuth Domain provided by Social Login Pro app.
Check the "Enable client side OAuth flow" option
Click on "Register your application" button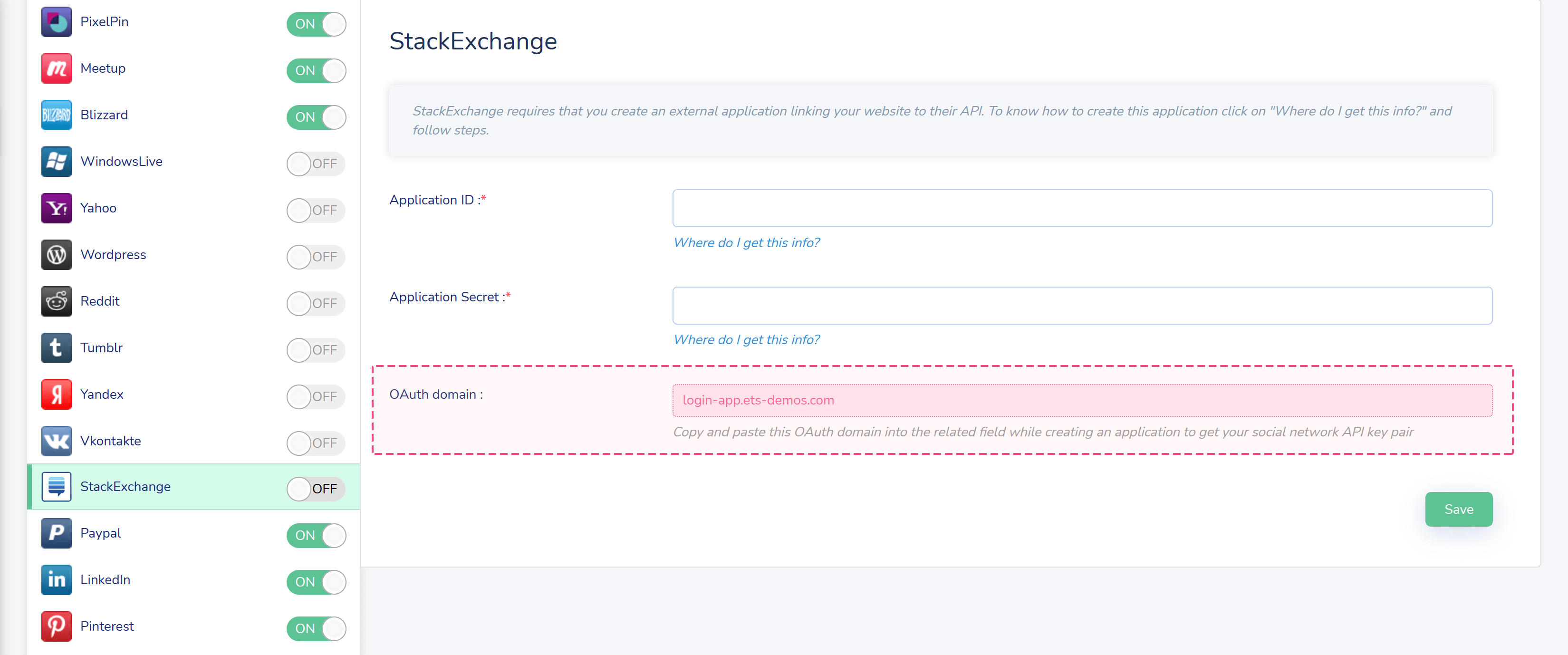 Step 3: And now we're done! Copy the Client ID, Client secret and Key then paste them into Social Login Pro app configuration page.