Step 1: Open this page https://www.tumblr.com/oauth/apps and log in with your Tumblr account.
Step 2: Click on "Register application" button.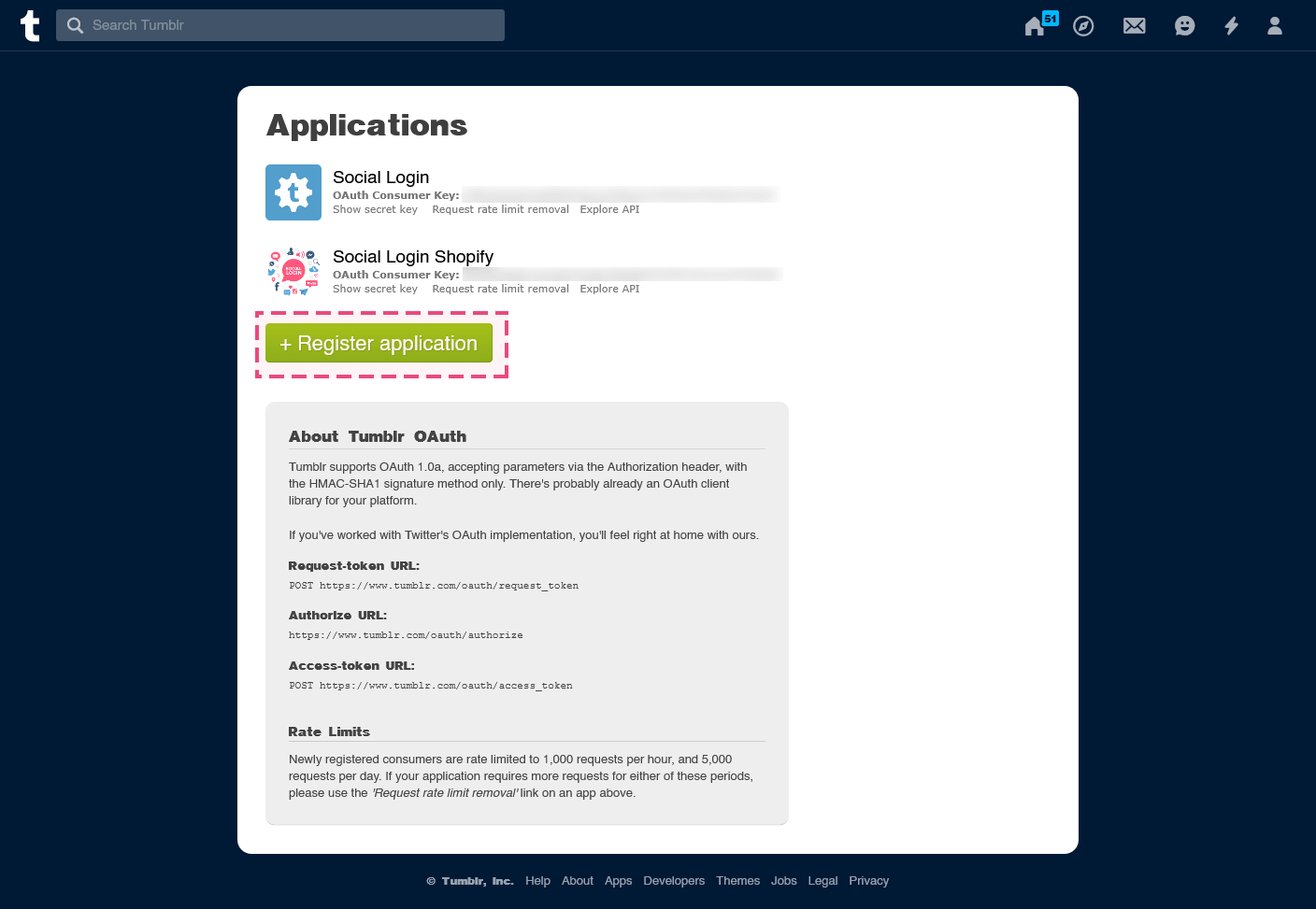 Step 3: Enter the required information fields.
At "Default Callback URL", you need to enter the callback URL provided by Social Login Pro app.
Click "I'm not a robot" then click on "Register" button.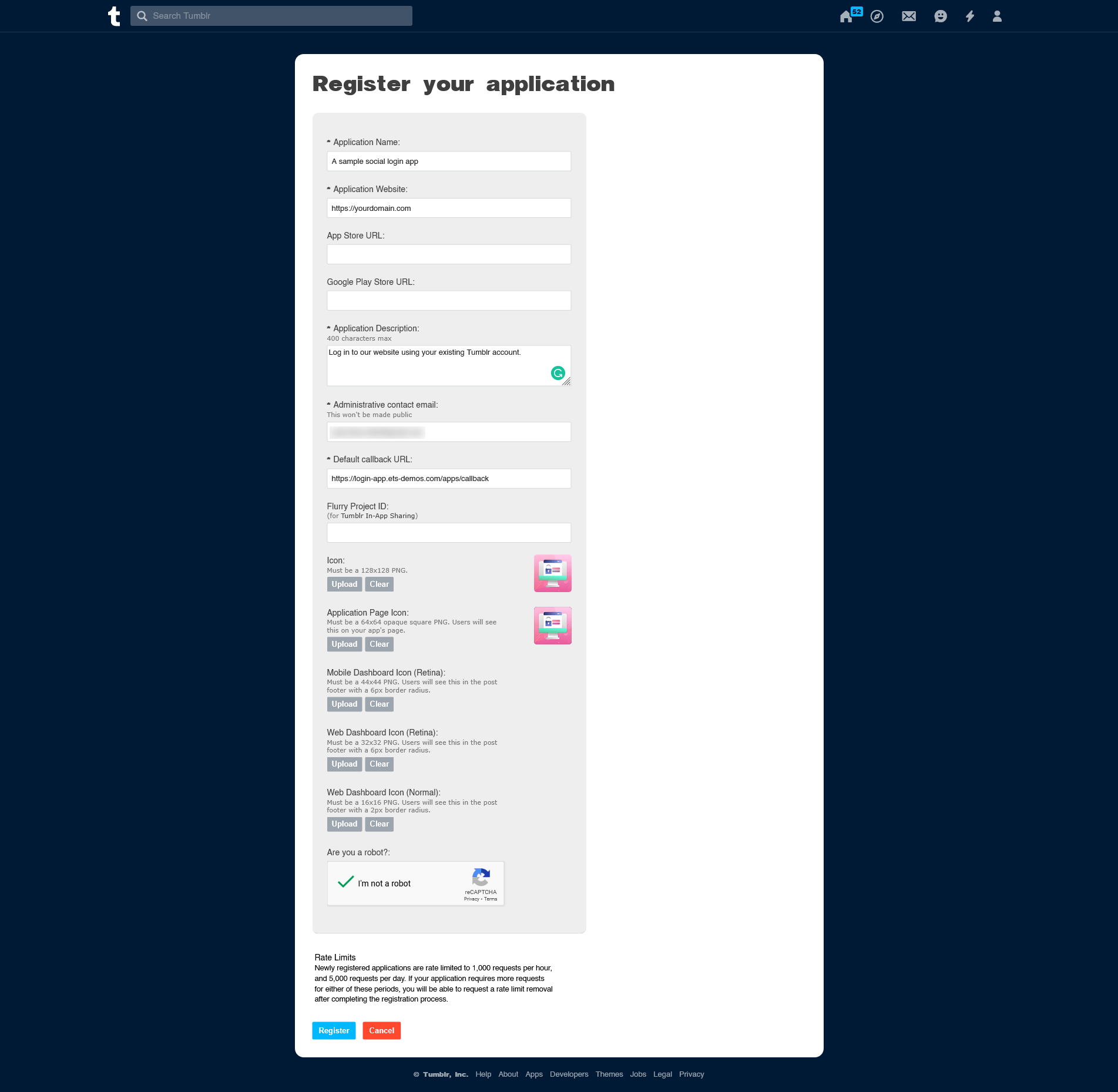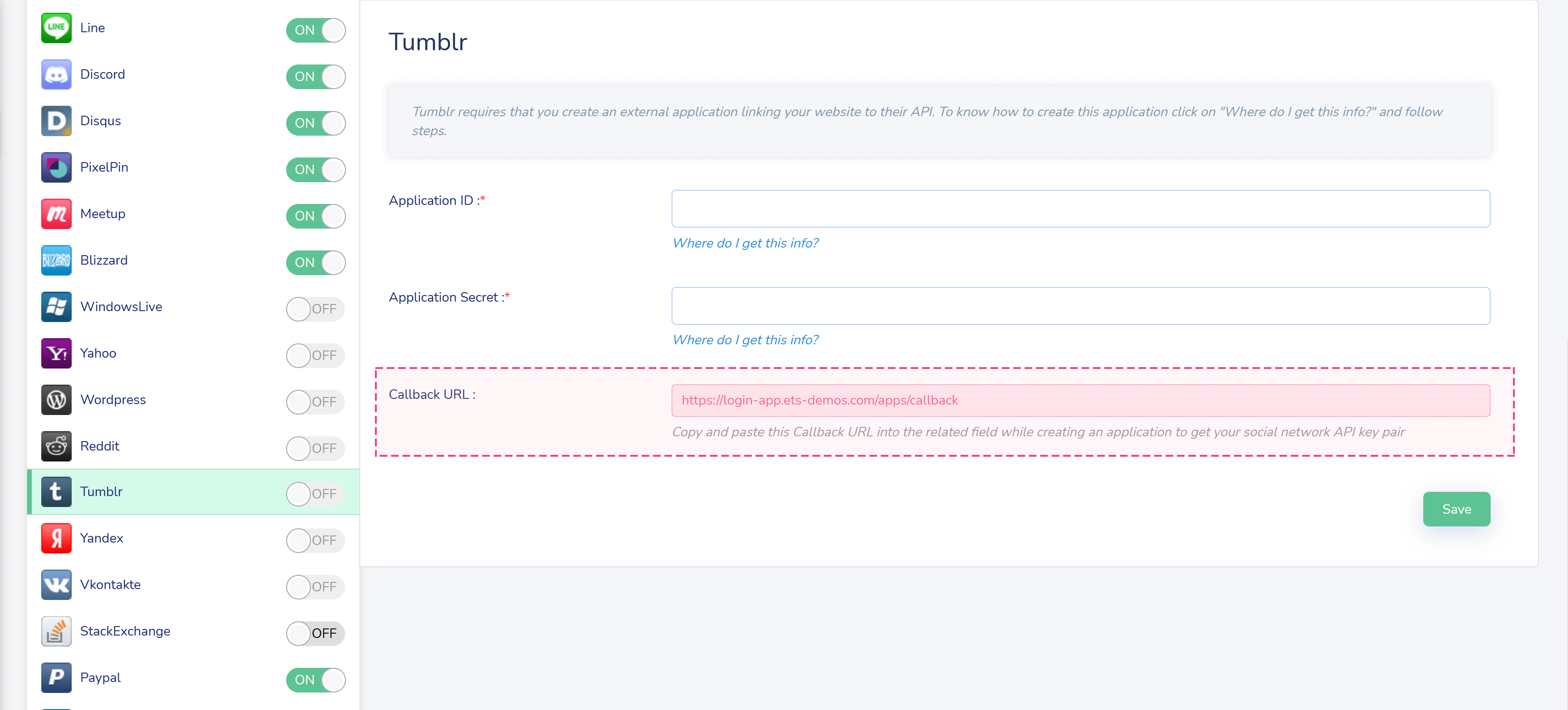 Step 4: Now you are done, copy OAuth Consumer key and Secret key then put them on your Social Login Pro app configuration.