This app is integrated with WhatsApp – a free and popular messaging app that attracts millions of users around the world. Navigate to "WhatsApp" page and set up this feature for your store website.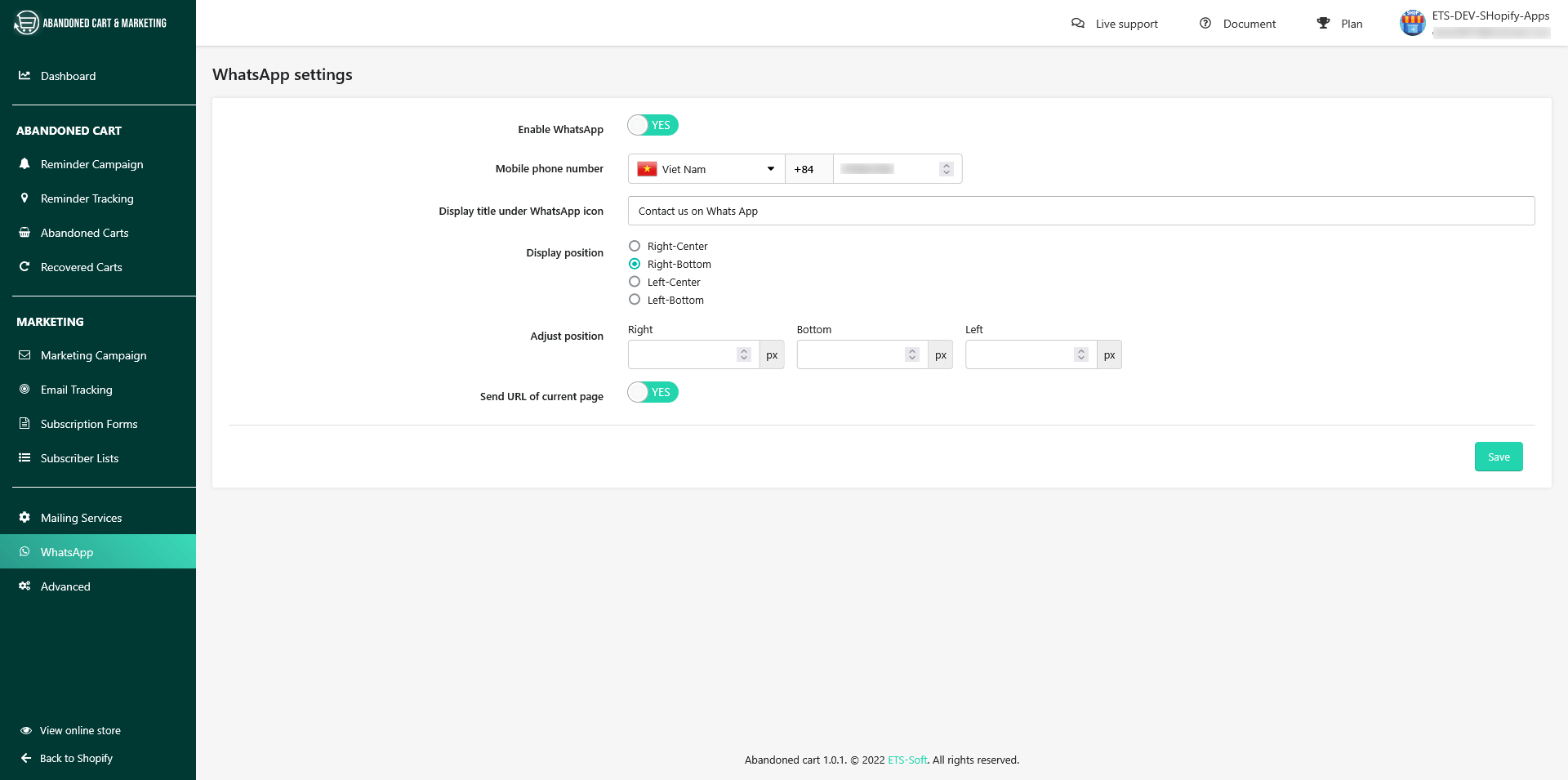 Mobile phone number: The app provides area codes of over 200 countries; all you have to do is select a nation and enter the phone number you used to sign up for WhatsApp.
You can customize the title display under the WhatsApp icon.
The app supports 4 display positions: Right – center, Right – bottom, Left – center, Left – bottom.
You can also adjust the display position by customizing: right padding, bottom padding, and left padding.
"Send URL of the current page" mode: The app supports getting the URL of the current page that the customer is viewing into the chat so that the customer can send it to the admin through a WhatsApp message. From there store admin can know what product/category customers are interested in.
Enable WhatsApp and "Save"
Now, WhatsApp will be displayed in the front store and ready to connect with your customers!