(1)  Translate
You can set the text to be displayed when required fields in subscribe forms give error messages. For example, when a customer doesn't enter a name, email address, or enters a wrong email format, etc. The text you set will be displayed to notify the customer of the error.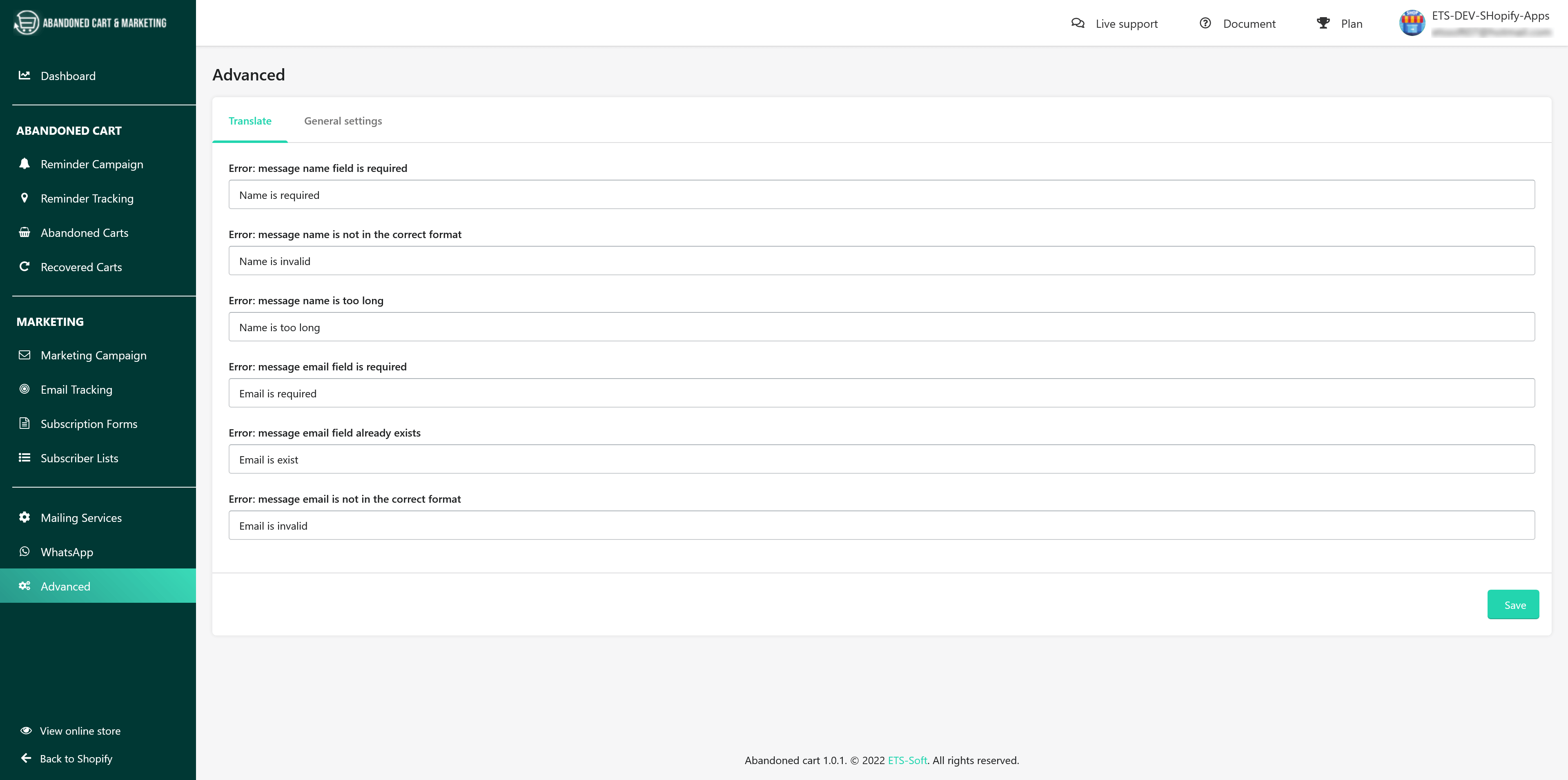 (2)  General Settings
Select a way to calculate the abandoned cart recovered amount. The app provides 2 ways to calculate. Choose the way that is suitable for your needs.