Step 1: Open this page https://vimeo.com/ and log in with your Vimeo account.
Then navigate to Vimeo Developer page https://developer.vimeo.com/ and click on "New app" button.

Step 2:
Enter app name and app description
Select "Yes. Other Vimeo accounts besides my own will be able to access the app" option
Agree with API License Agreement and Terms of Service
Click on "Create app" button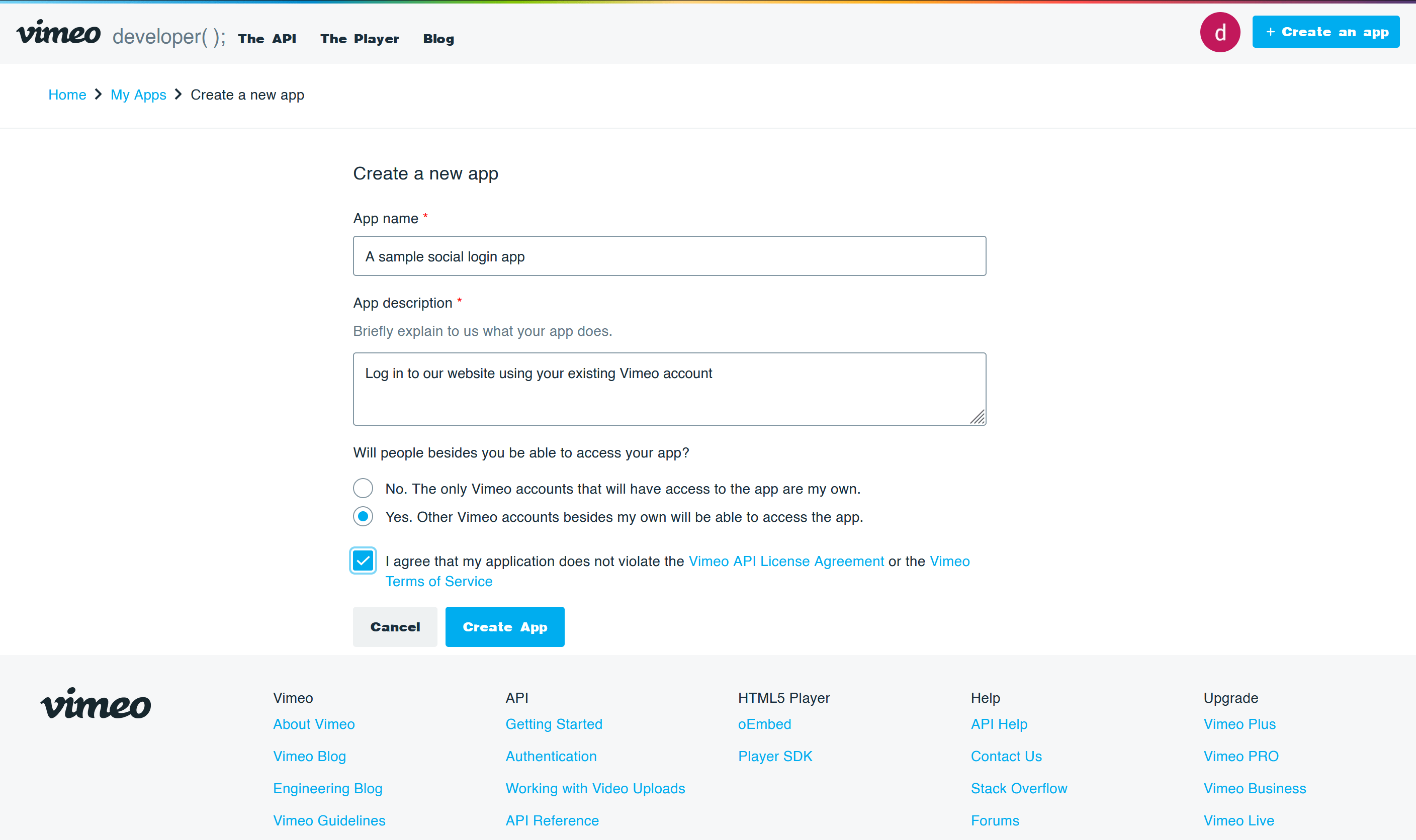 Step 3: Copy "Client identifier" and "Client secret" then paste them into Social Login Pro app.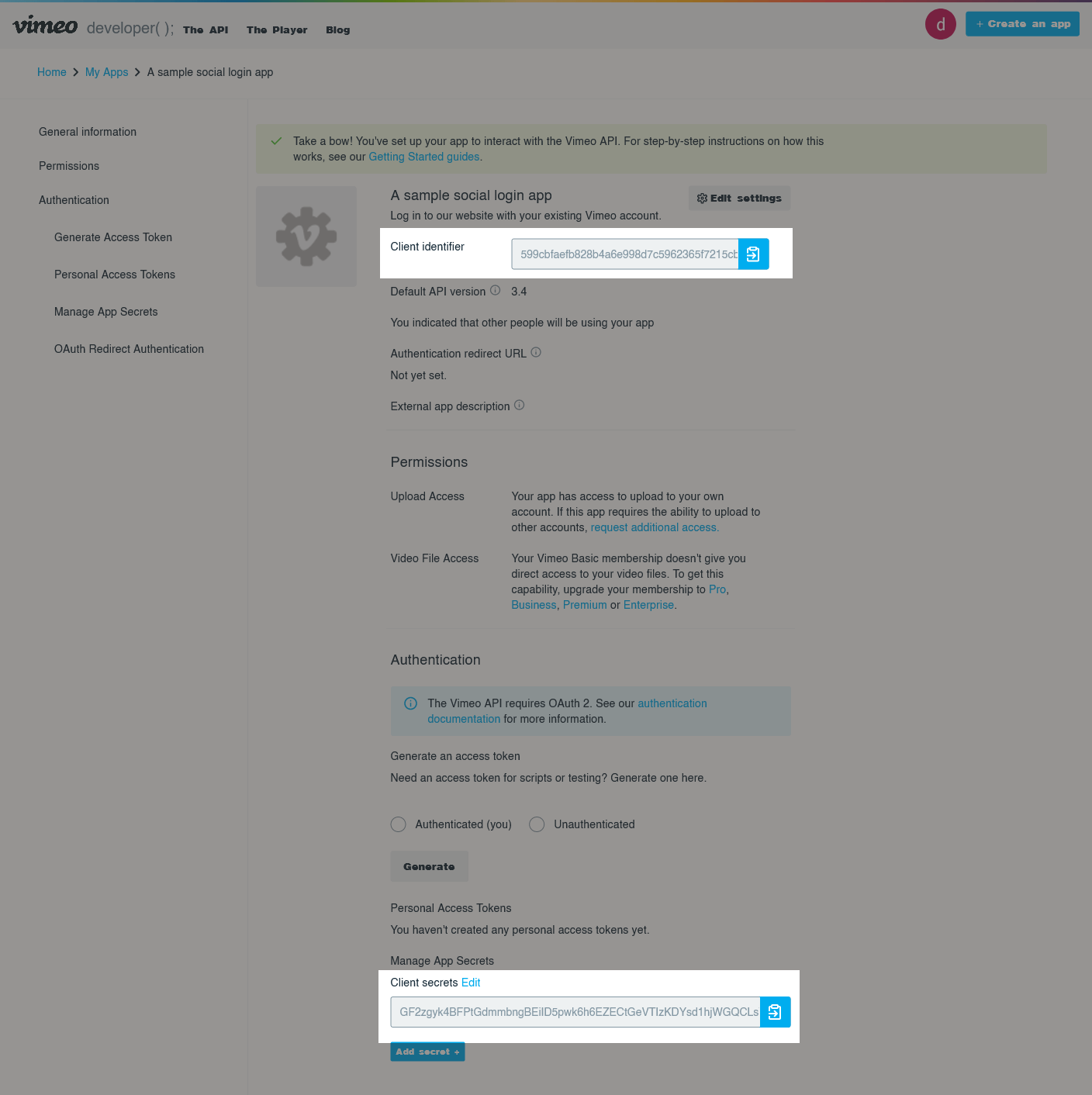 Step 4: Click on "Edit settings" button.

Fill in the required information then click on "Update" button.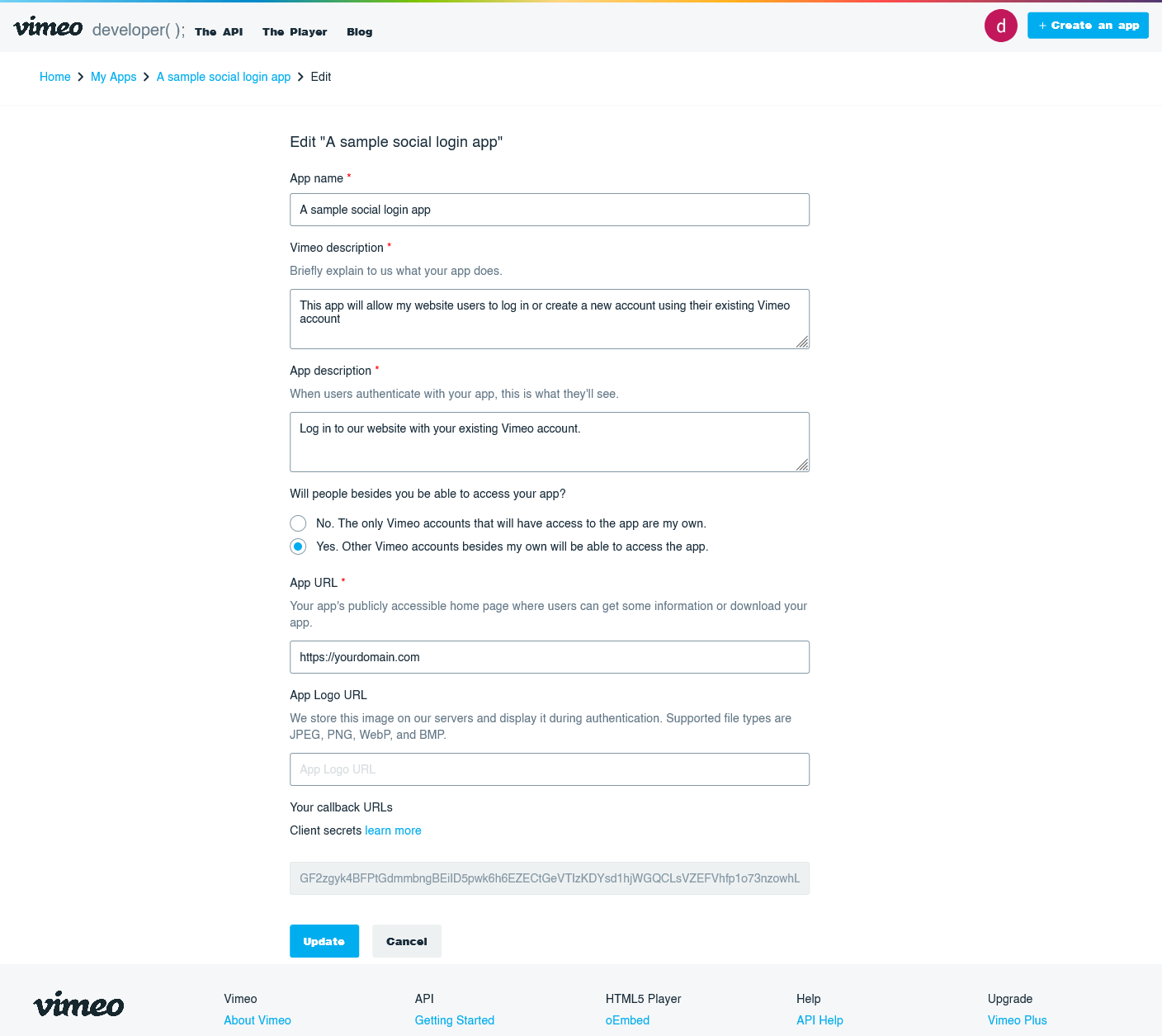 Step 5: Scroll down and find "Your callback URLs" section. Click on "Add URL +" button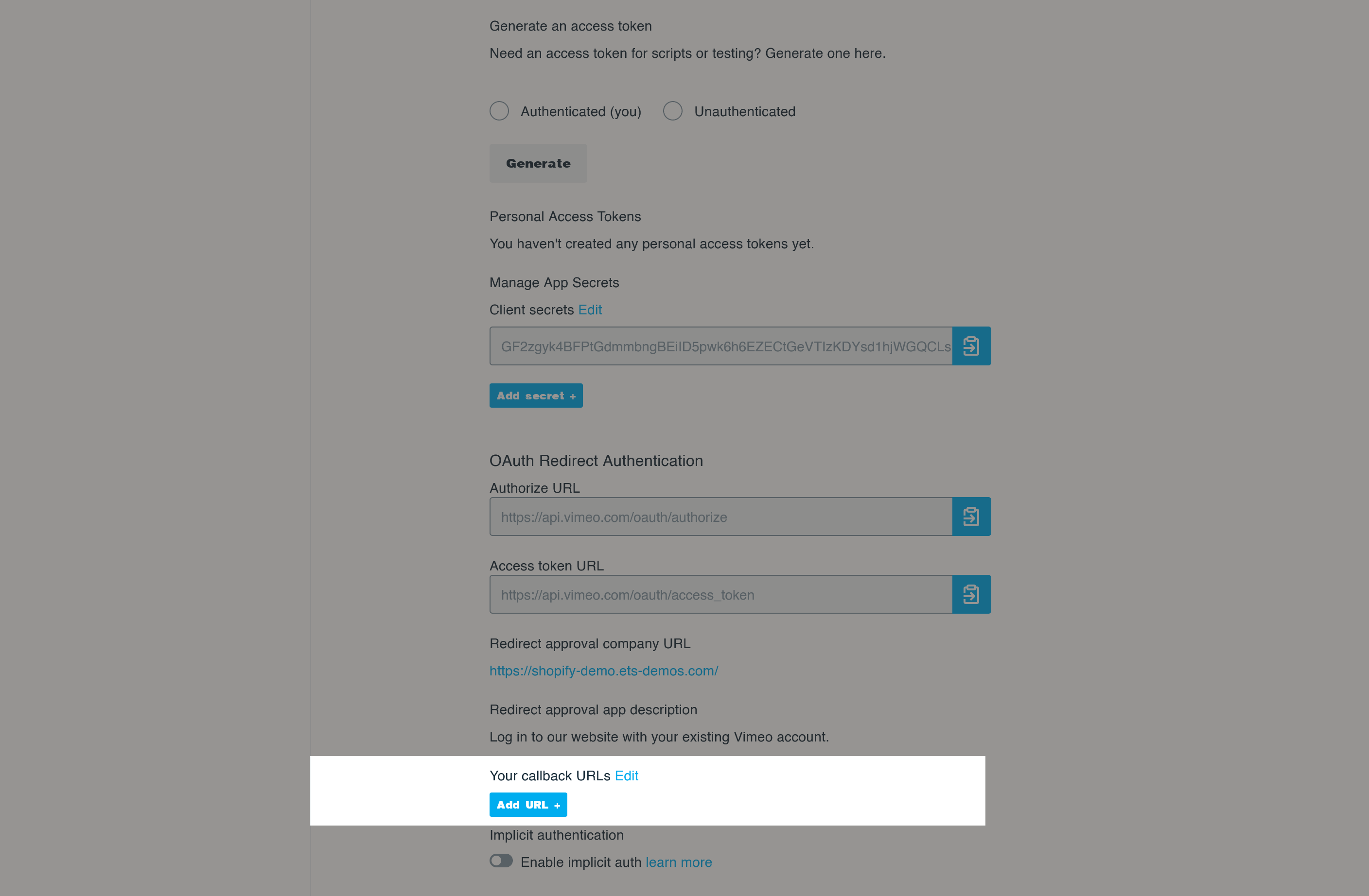 Enter the Callback URL provided by Social Login Pro app > Click on "Add" button