Step 1:
Open this page https://ok.ru/ and log in with your Odnoklassniki account.
Then navigate to https://ok.ru/devaccess.
Accept "The Terms and Conditions" and click "Receive the developer rights" button.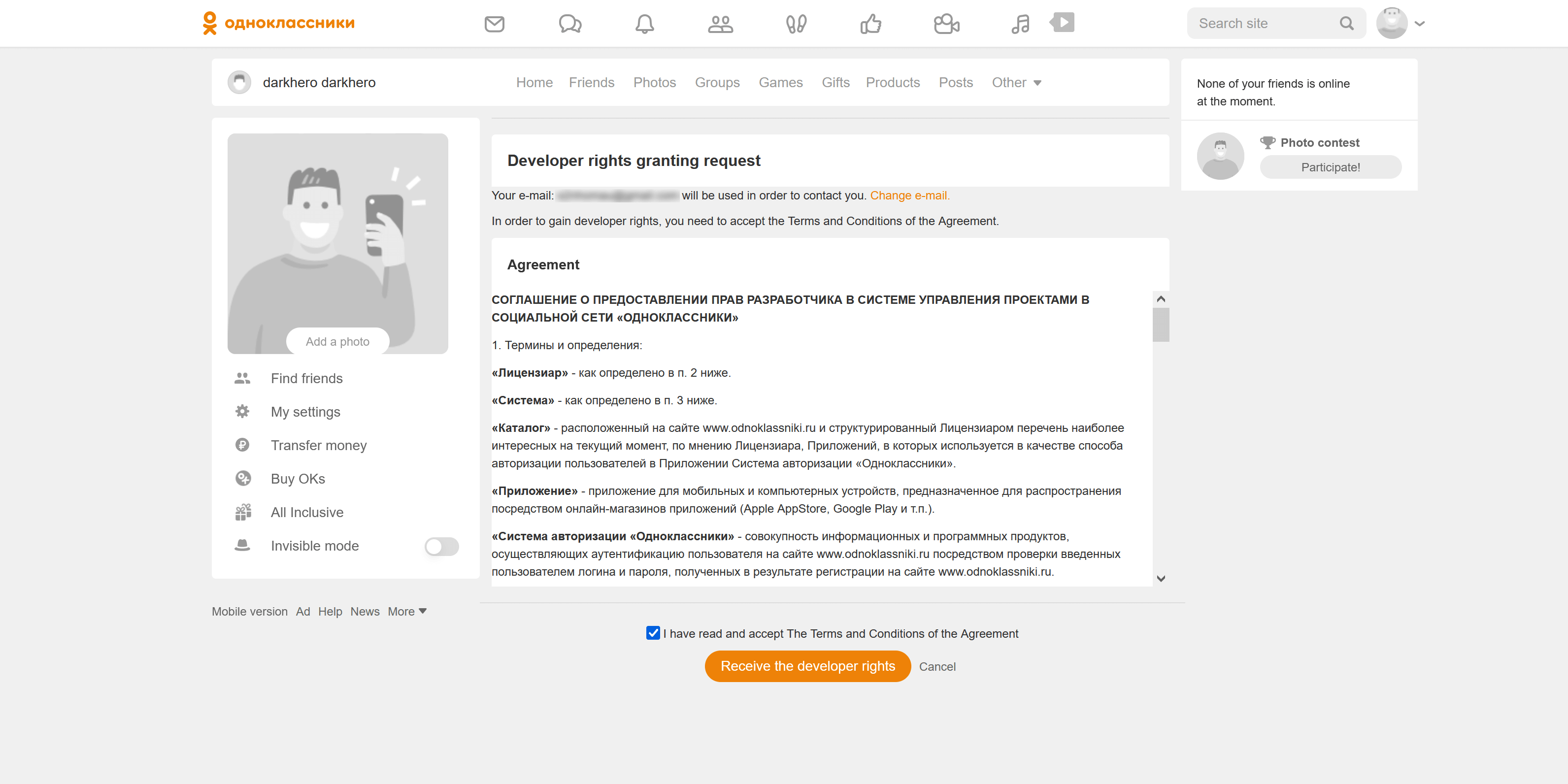 Step 2:
(1) Click "Follow the link"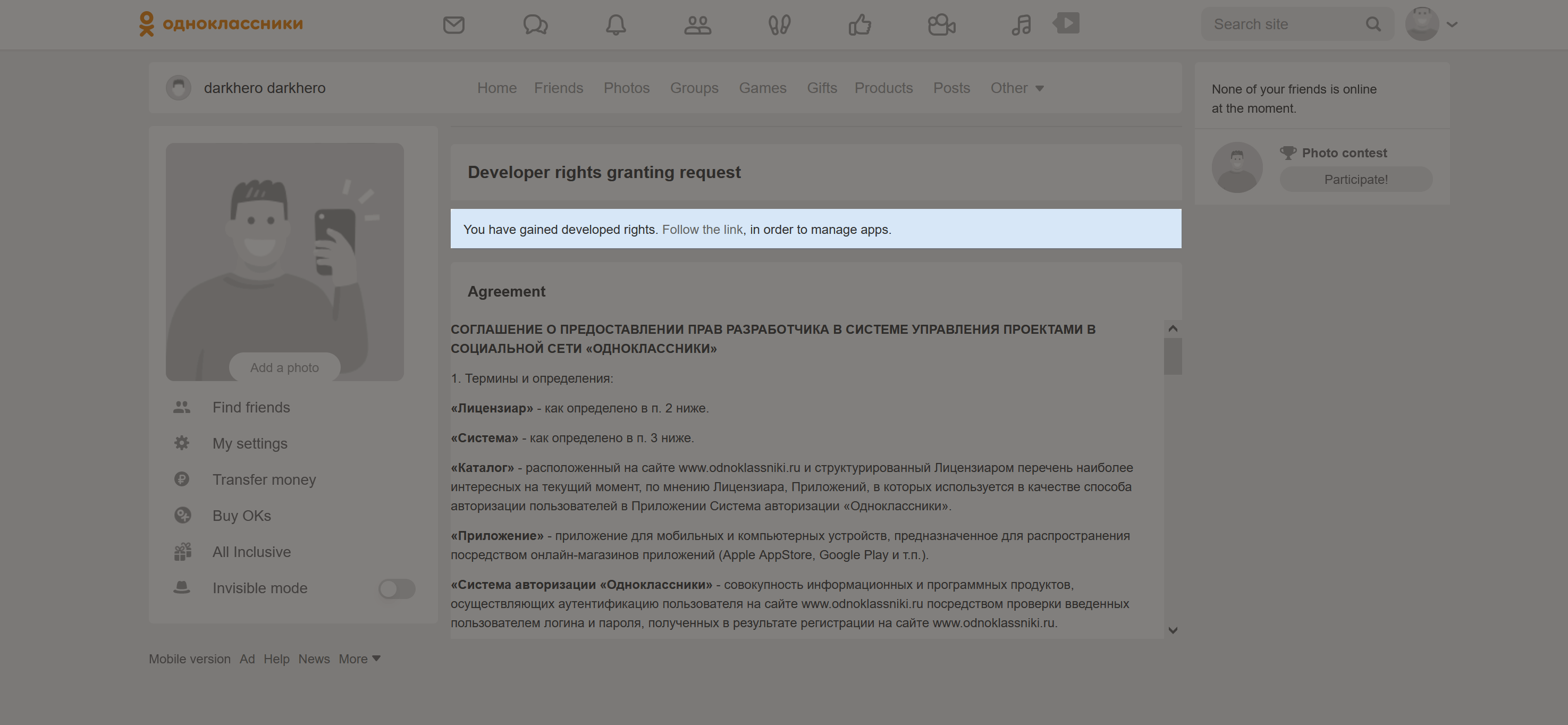 (2) Click on "Add app" tab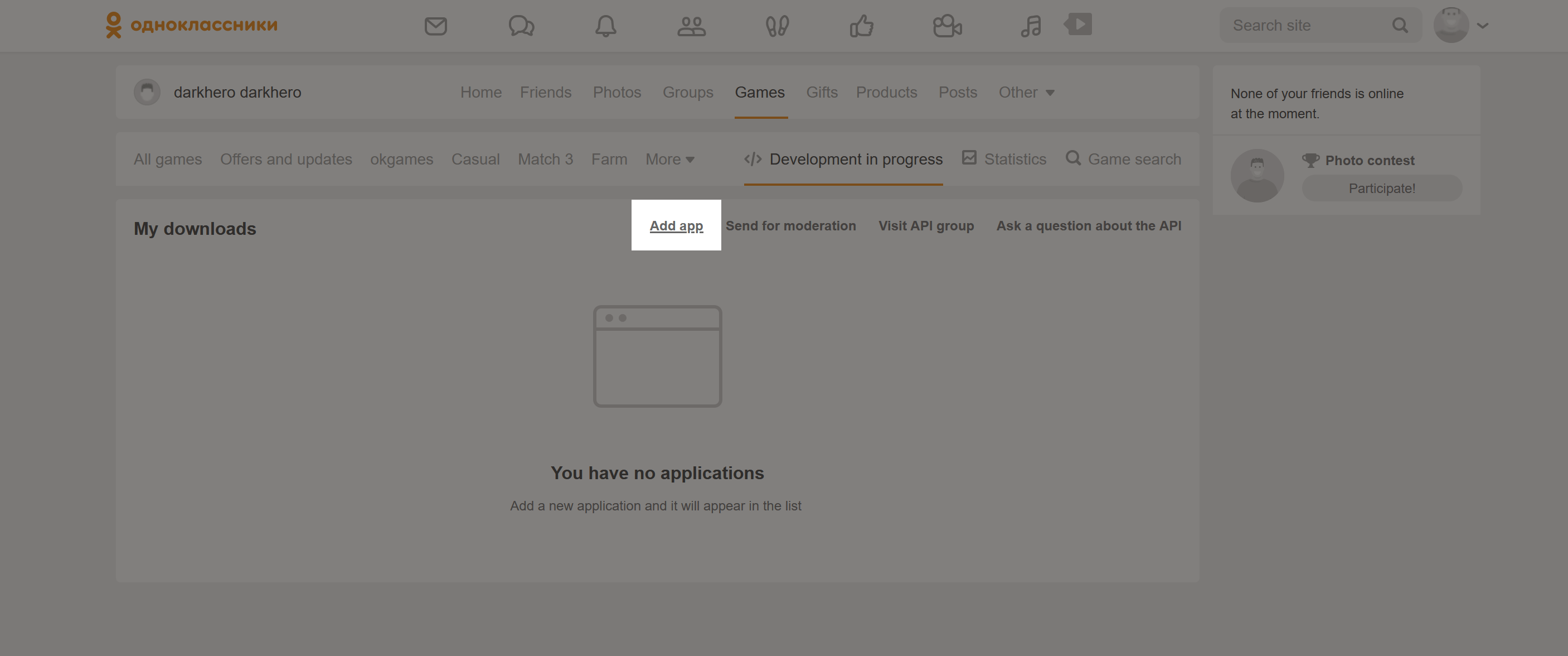 Step 3: Select Enable OAuth
(1) Enter the required information. View the screenshot below for more details. Then click on "Add platform" button.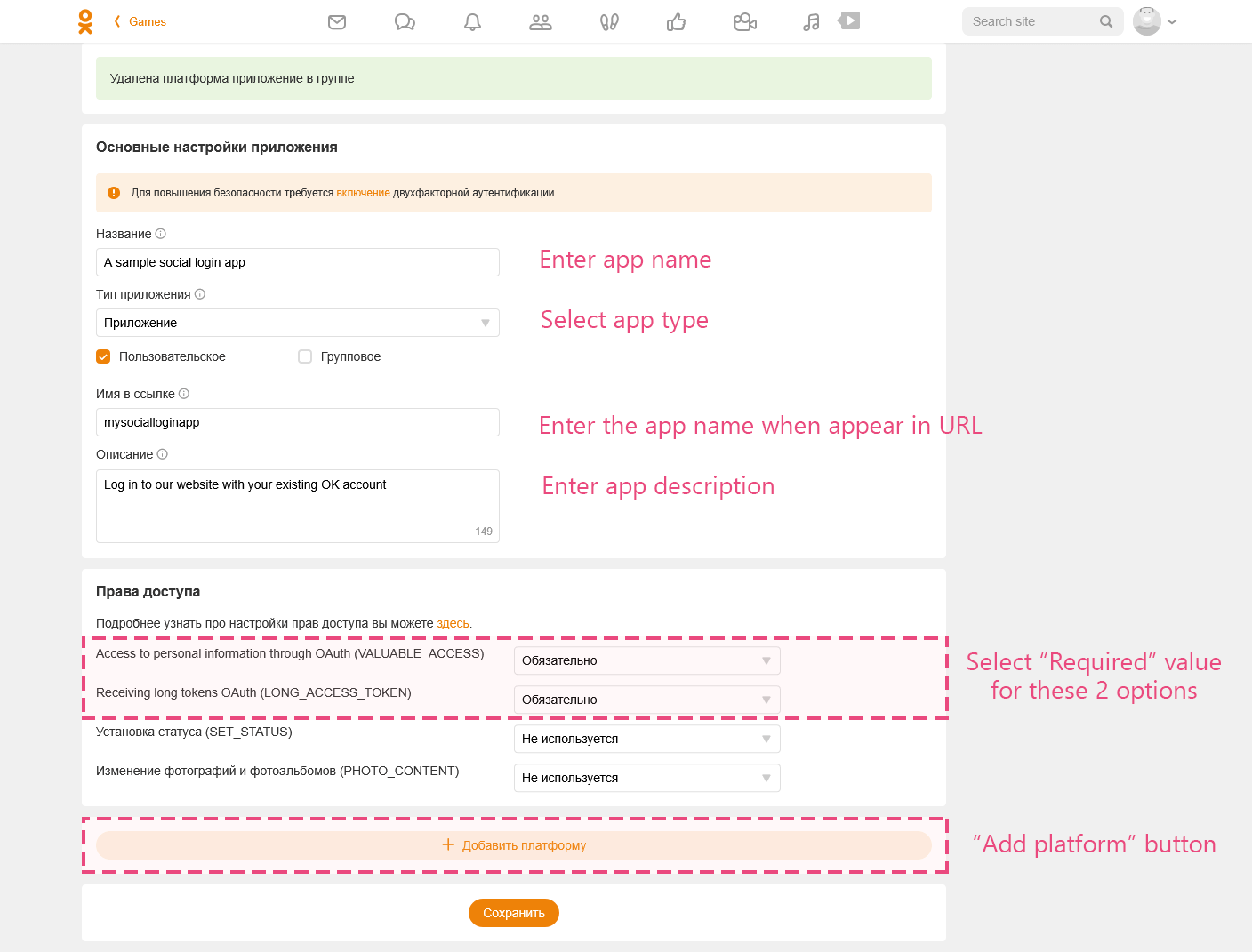 (2) Select "OAuth" option.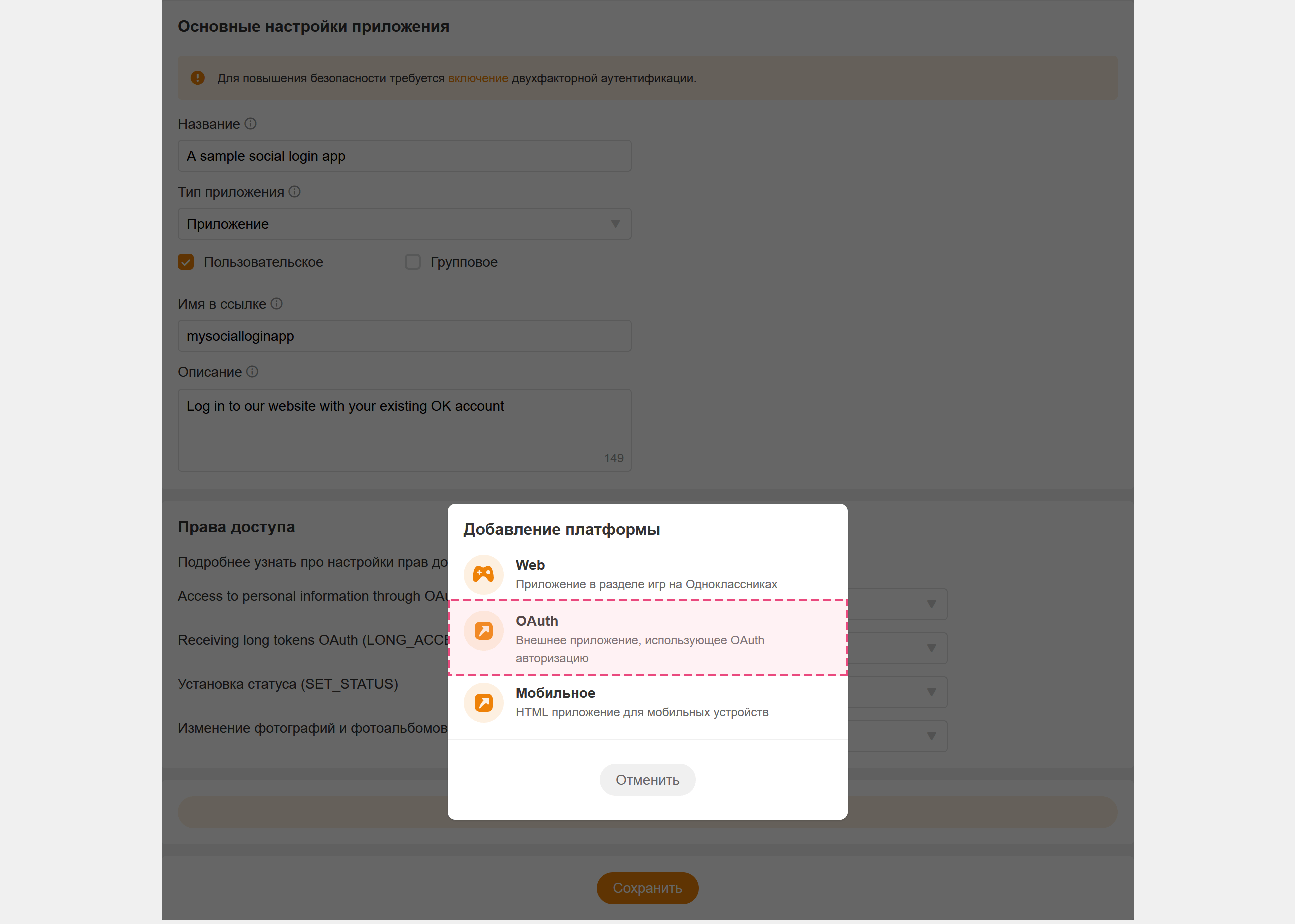 (3) Upload your app logo, enter the required information as the screenshot explained. Click "Save" button to finish.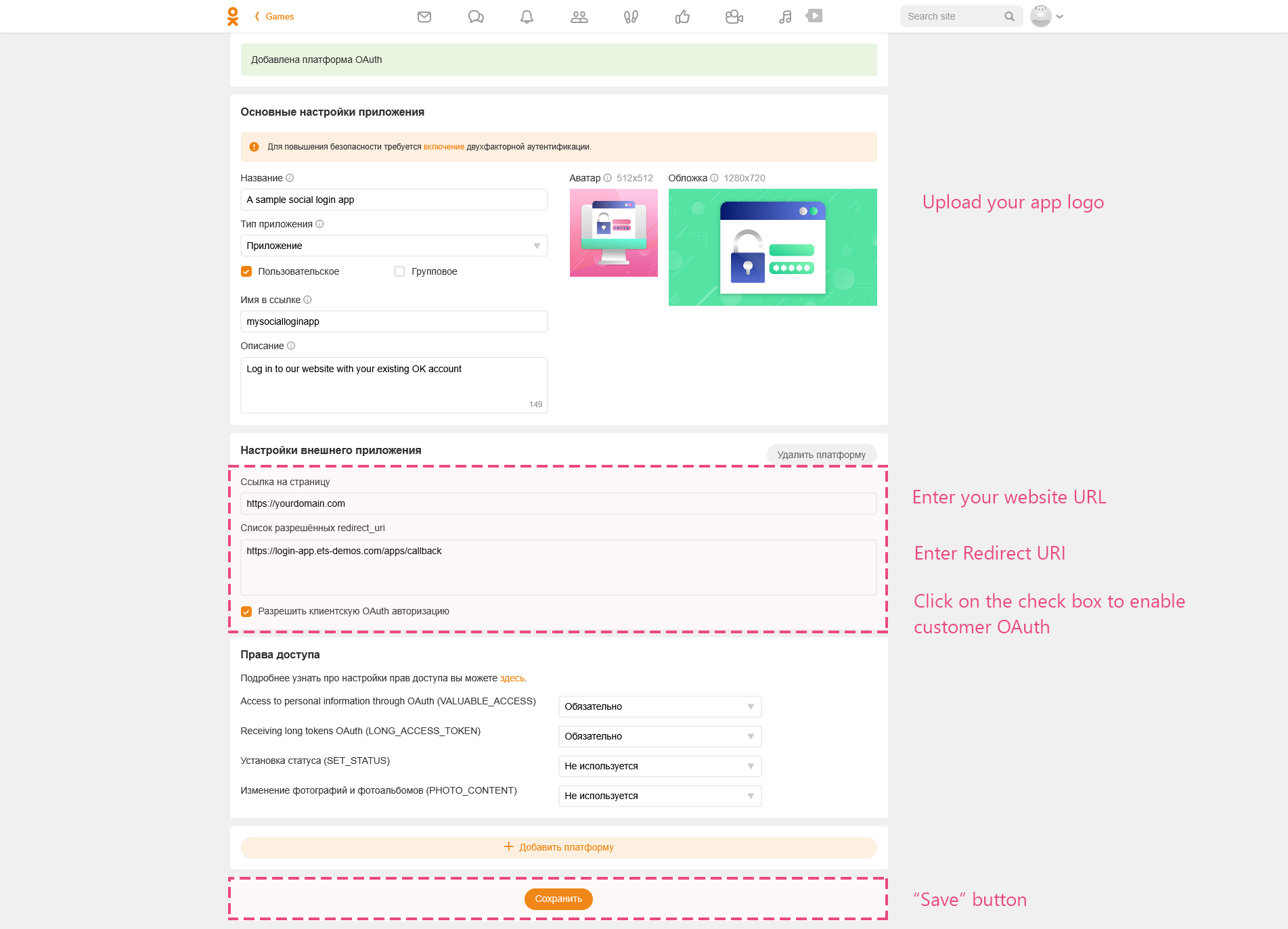 The Redirect URI provided by Social Login Pro app: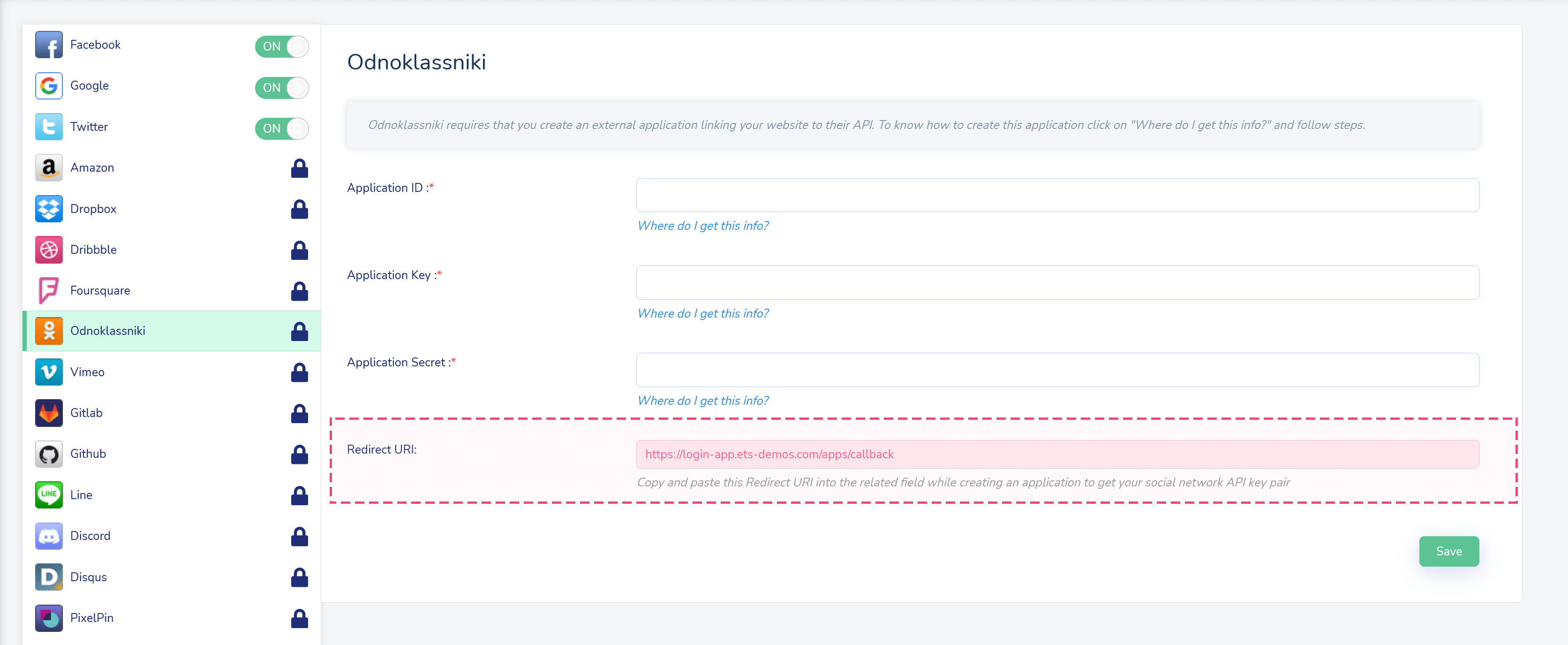 Step 4: When your app successfully created, you will receive Application ID, Application Public Key and Application Secret Key via your registered email.
Copy Application ID, Application public key and Secret Key and paste them respectively on Social Login Pro app backend.