1. Document
Click on "Document" to open this app documentation when needed.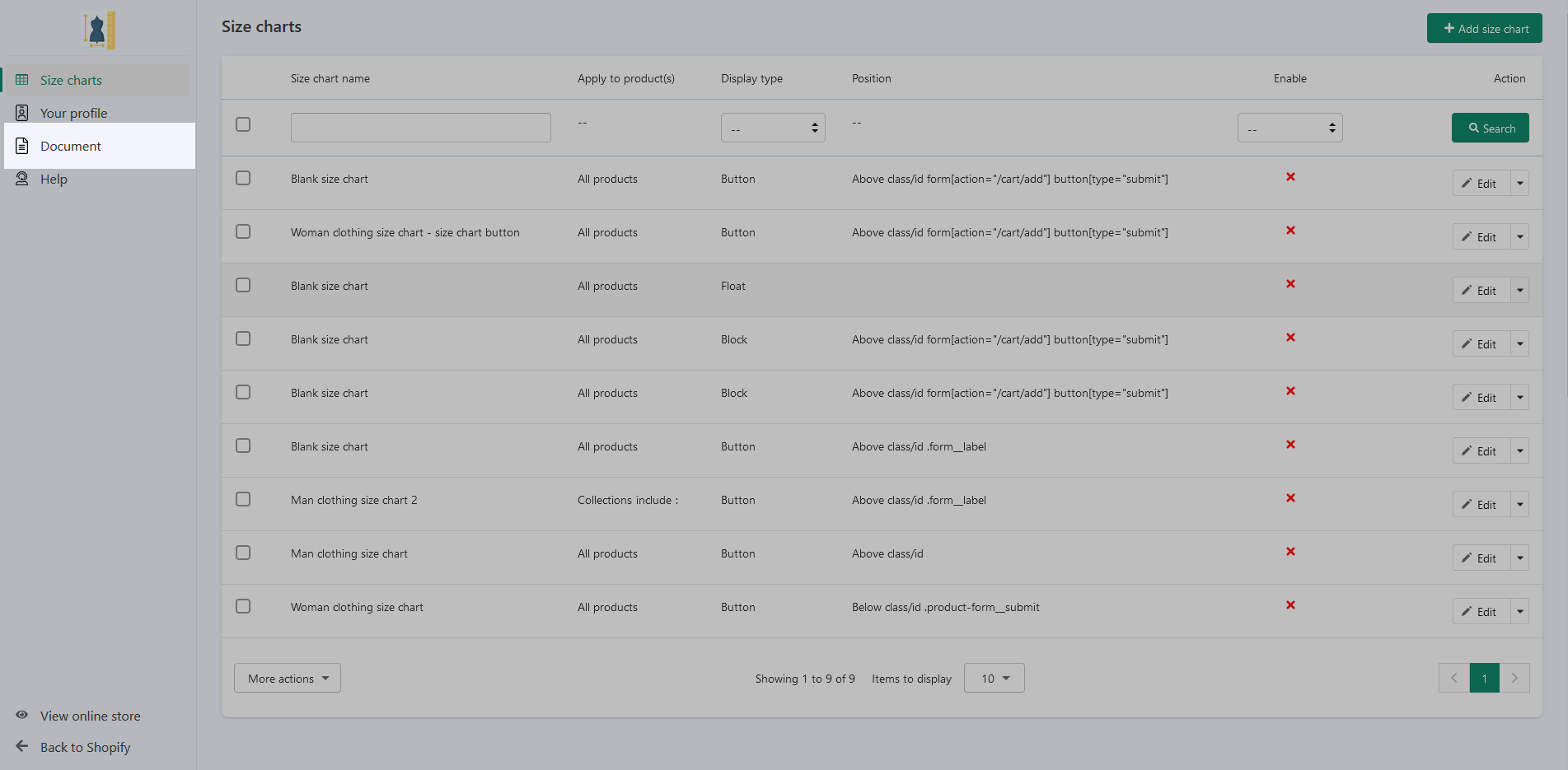 2. Your Profile
Your store info and app info will be here. When you install the app, it will automatically connect and save your store's information here.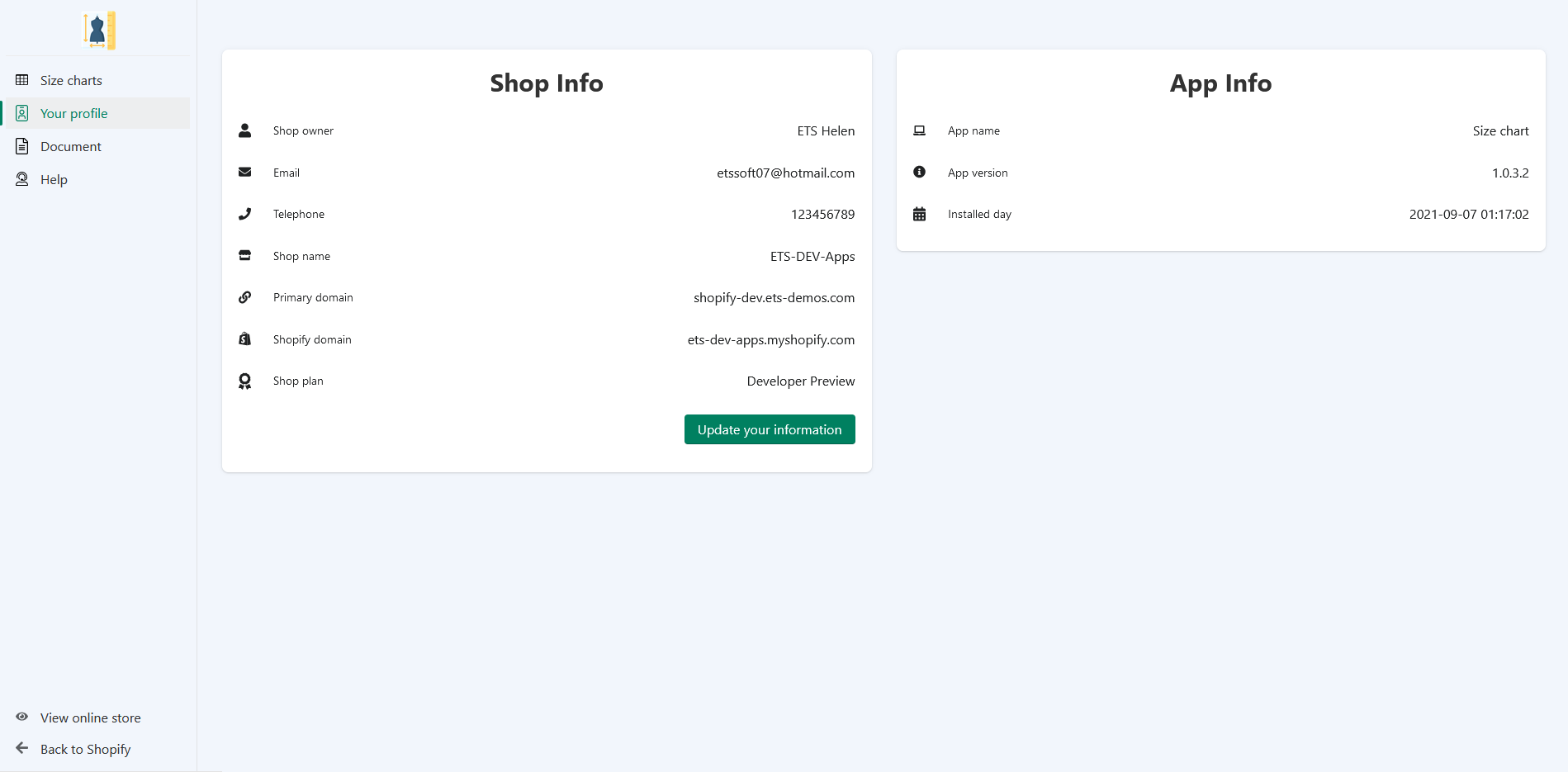 3. Help
If you have any problem using the app, you can navigate to "Help" on the sidebar to contact the web developer. We are happy to support you solve the problems related to this app whenever you need it.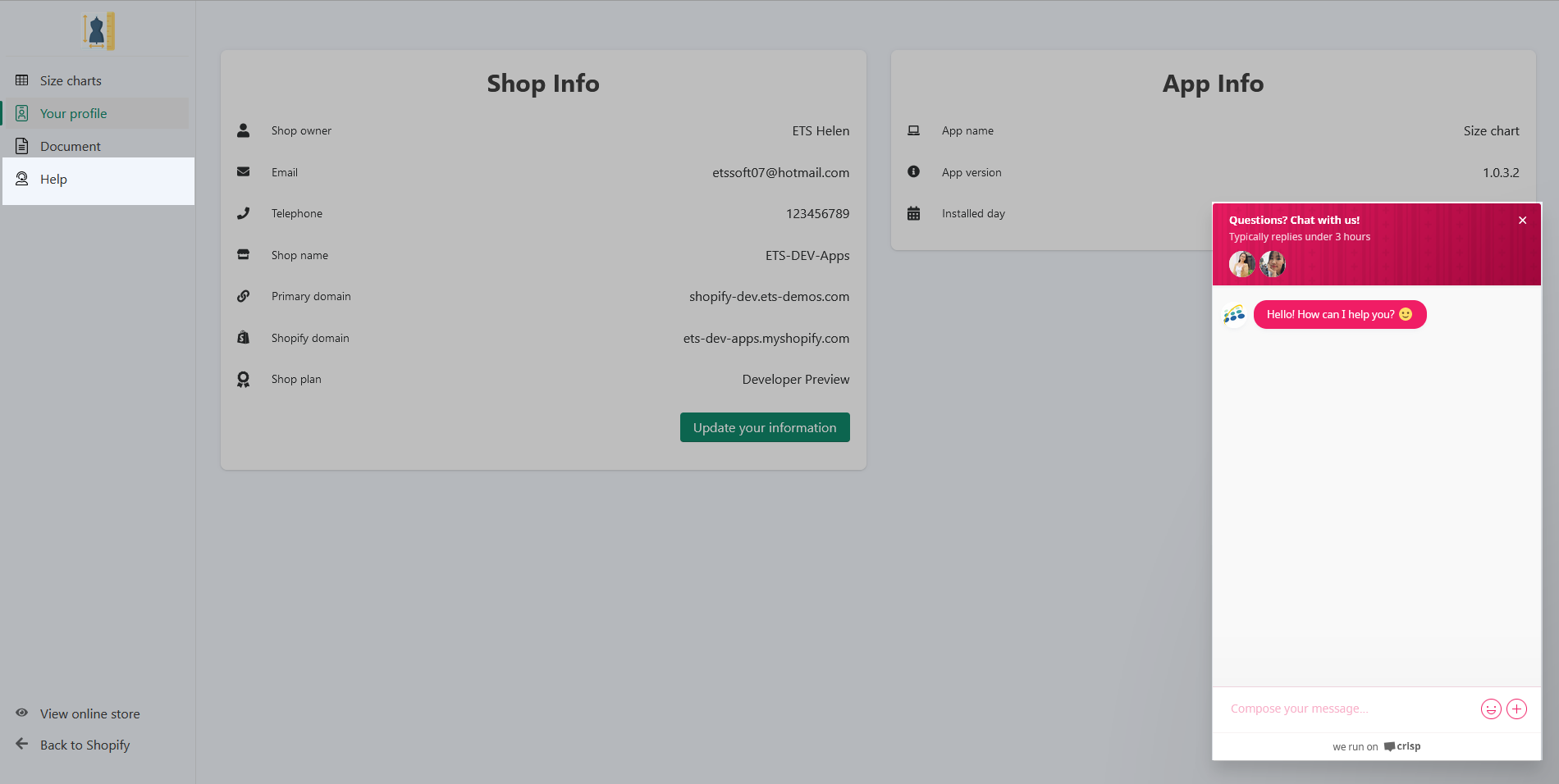 IMPORTANT NOTE:
You need to enable the Size Chart app to display it on the storefront. Here are the instructions to enable the app:
Go to "Online Store" in your Shopify Admin Panel > On your "Current theme" select "Customize".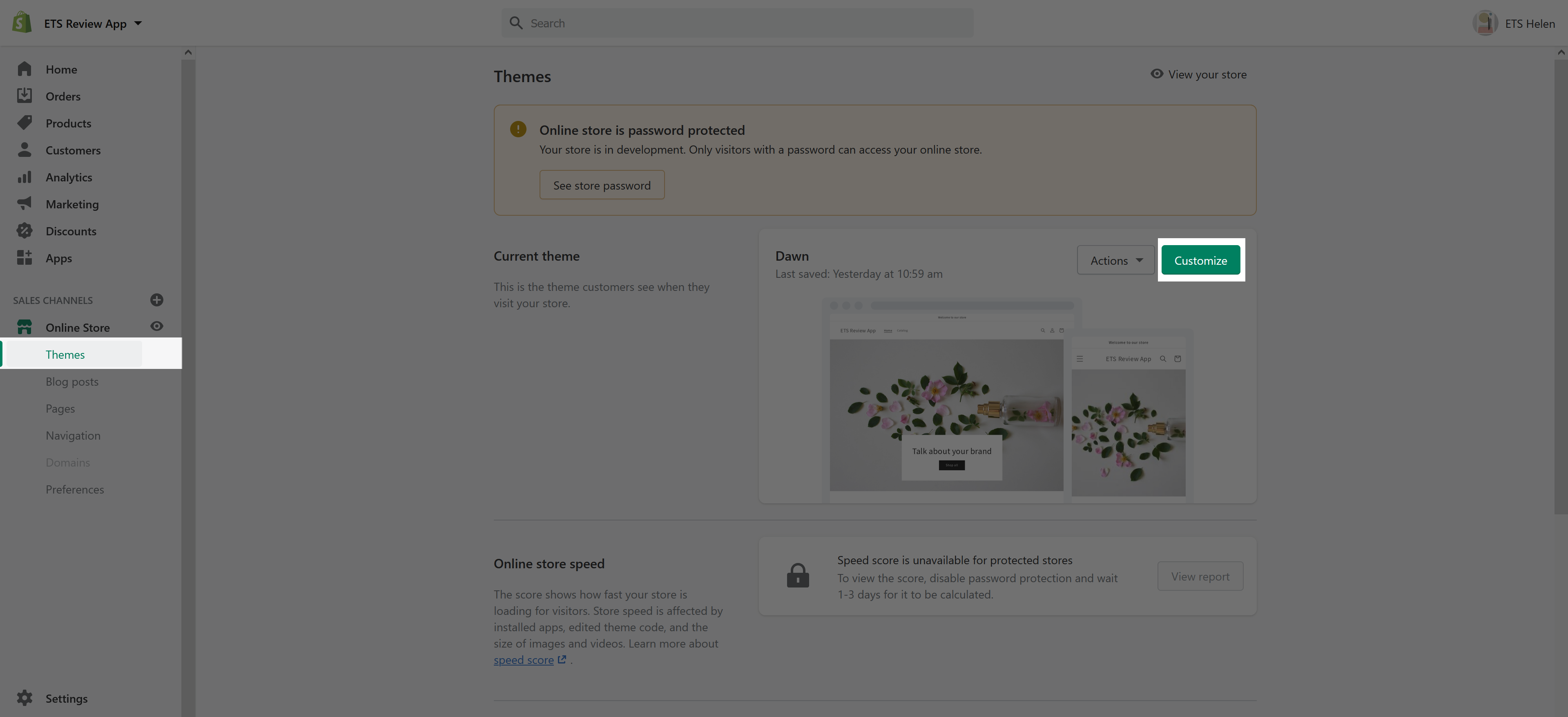 In the bottom left corner of the screen select "Theme settings" > click on "App embeds".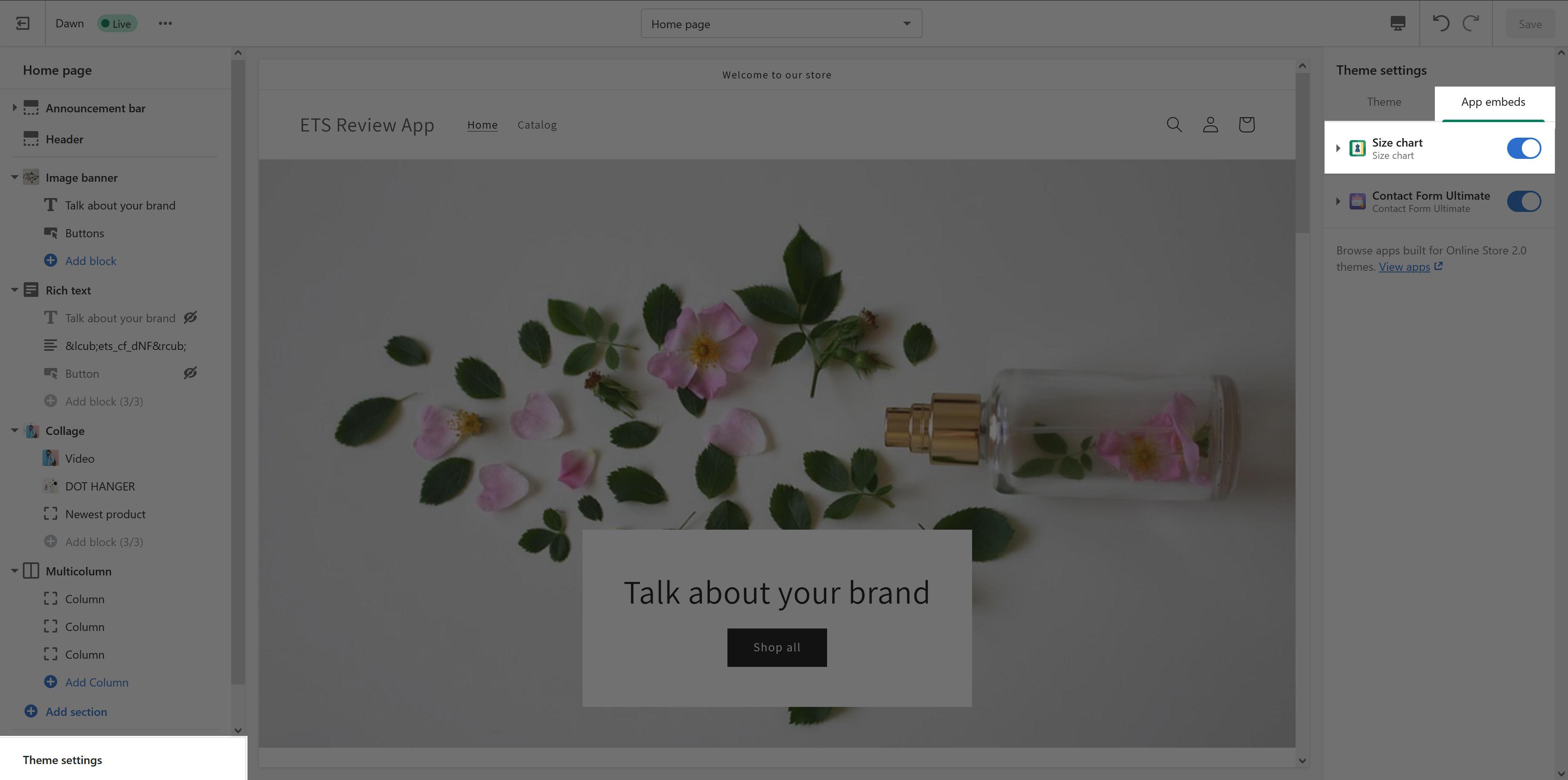 Enable "Size chart app" and "Save".