Contact Form Ultimate saves all messages from customers sent via contact forms to your website back office.
To view messages sent by your customers, navigate to "Messages" tab. In the back office, you can view and manage the messages easily with a professional message management tool which provides a lot of helpful features such as message filter, mark messages as "Read" or "Unread", star a message, bulk actions, reply a message, export messages to .csv file, etc.
Click "View" to read customers' detailed messages and reply to them.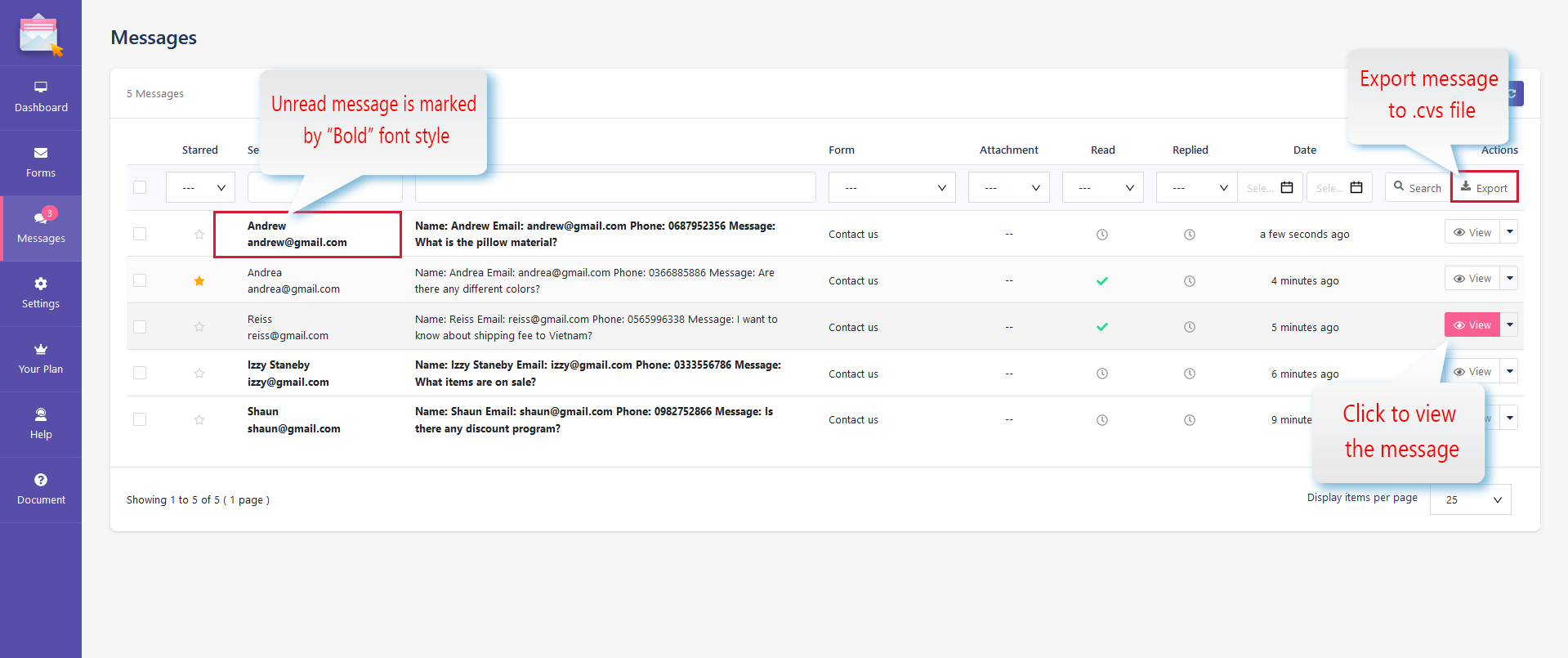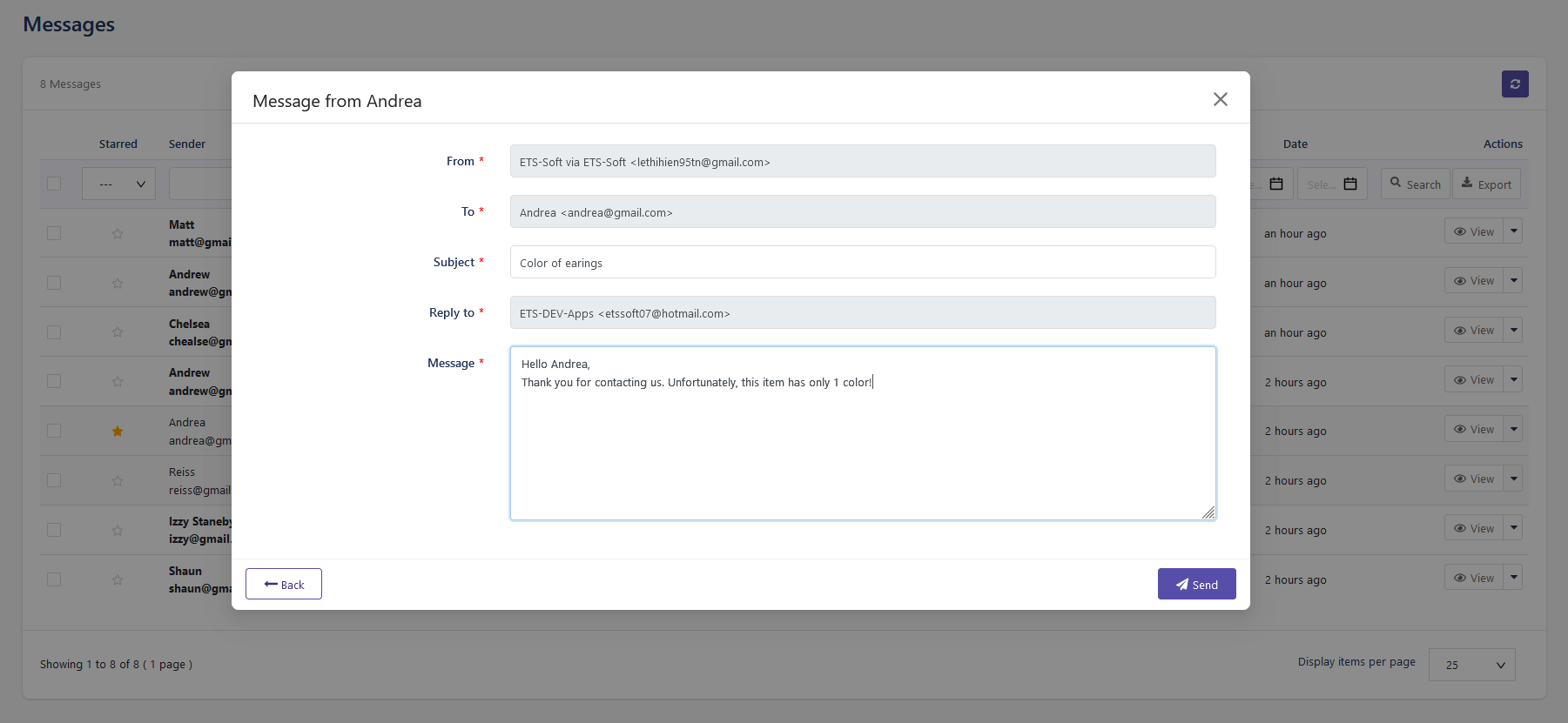 You can also see the number of messages received by each contact form in the "Contact forms" tab.