FilterPro app helps you create product filters and help customers search faster and easier. The Dashboard page gives you an overview of the filter and search status of your website. At the same time, it analyzes and gives you information about top filter options and top search queries. From there, you can better understand the needs of your customers and make appropriate adjustments to your website.
In addition, you can also track your sync time and sync your store data at any time from the Dashboard page. Just click on the "Sync now" button, and all the store data will be synced with the app.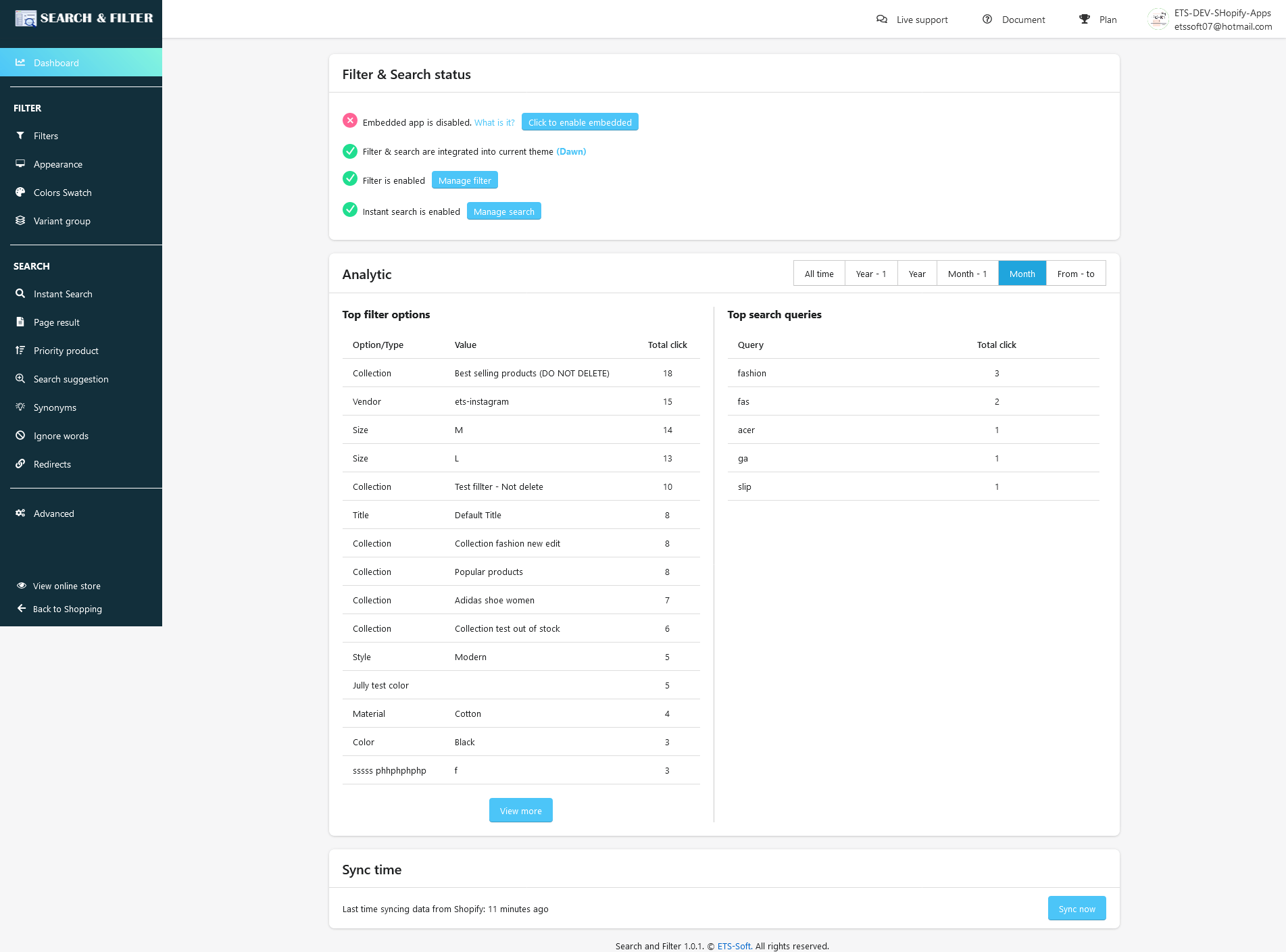 IMPORTANT NOTE:
You need to enable the embedded code to display the FilterPro app on the storefront.
An embed code is a small piece of computer code usually in HTML language for users to copy and paste into a website. Typically, it provides the source link and height and width of the item.
Here are the instructions to enable the embedded code:
Go to "Online Store" in your Shopify Admin Panel > On your "Current theme" select "Customize".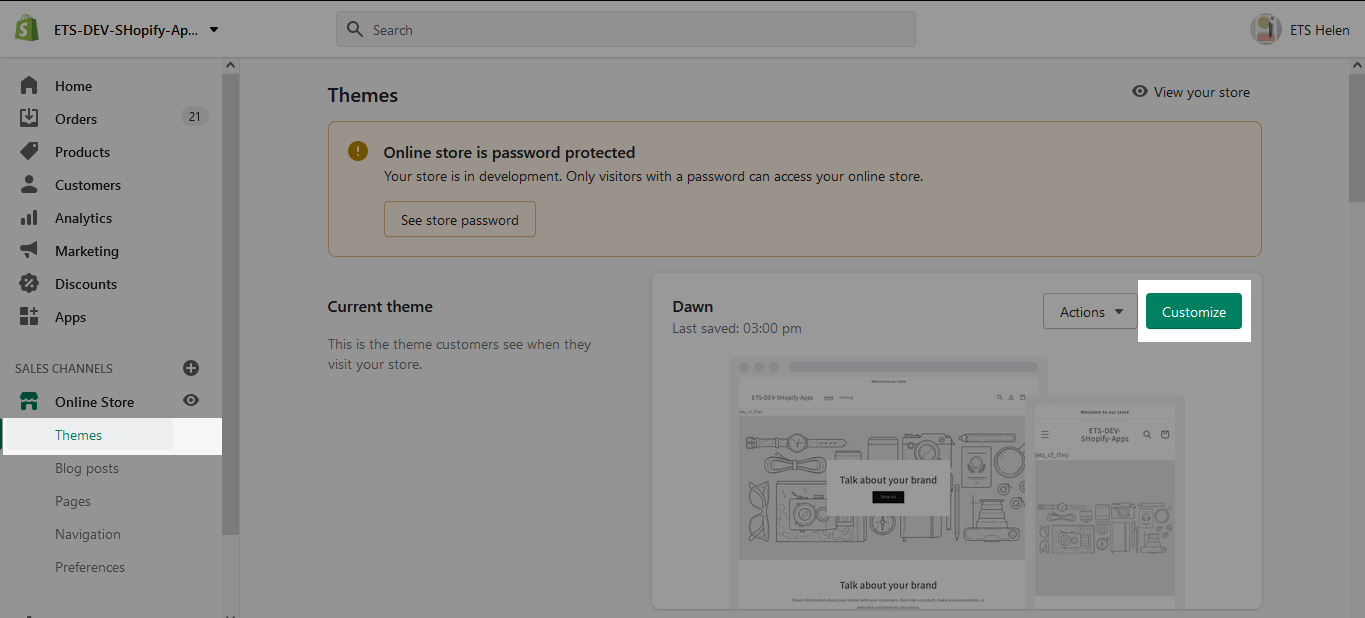 In the bottom left corner of the screen select "Theme settings"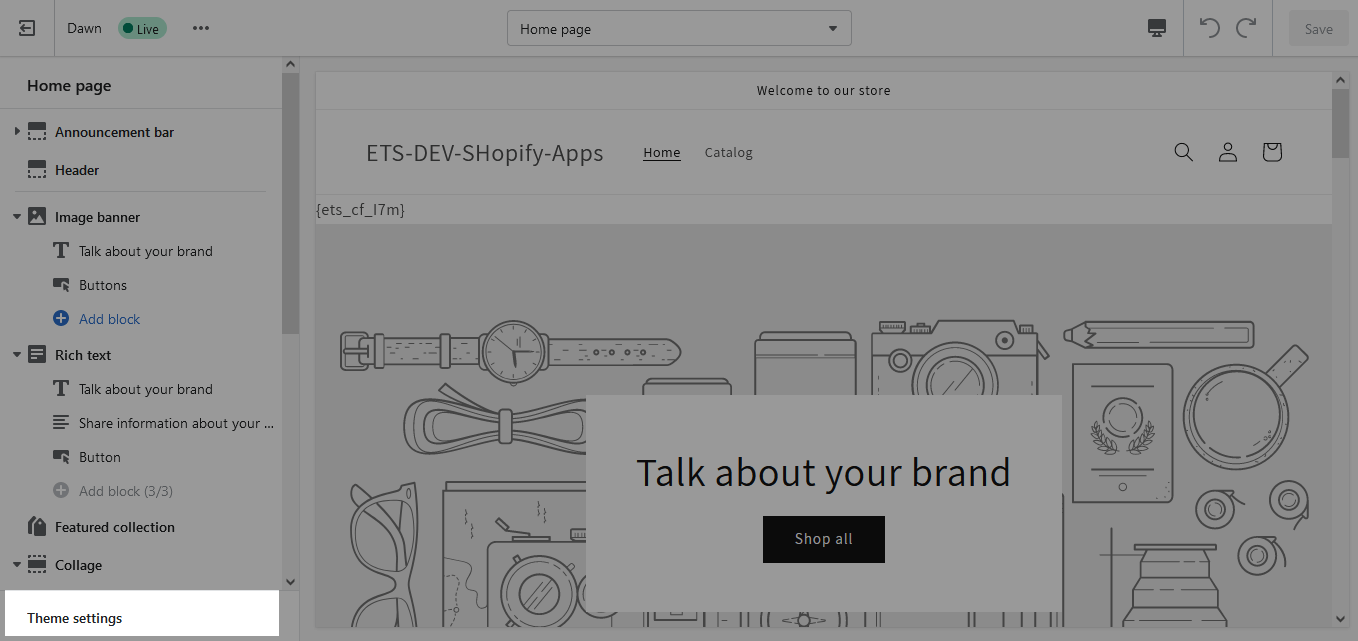 Click on "App embeds", enable "Filter search app" and "Save".