Step 1: Open this page https://developer.wordpress.com/apps/new/ then login with your WordPress account.
Step 2: Enter the required information fields > Enter the redirect URL provided by Social Login Pro app > Select "Web" type > Click on "Create" button.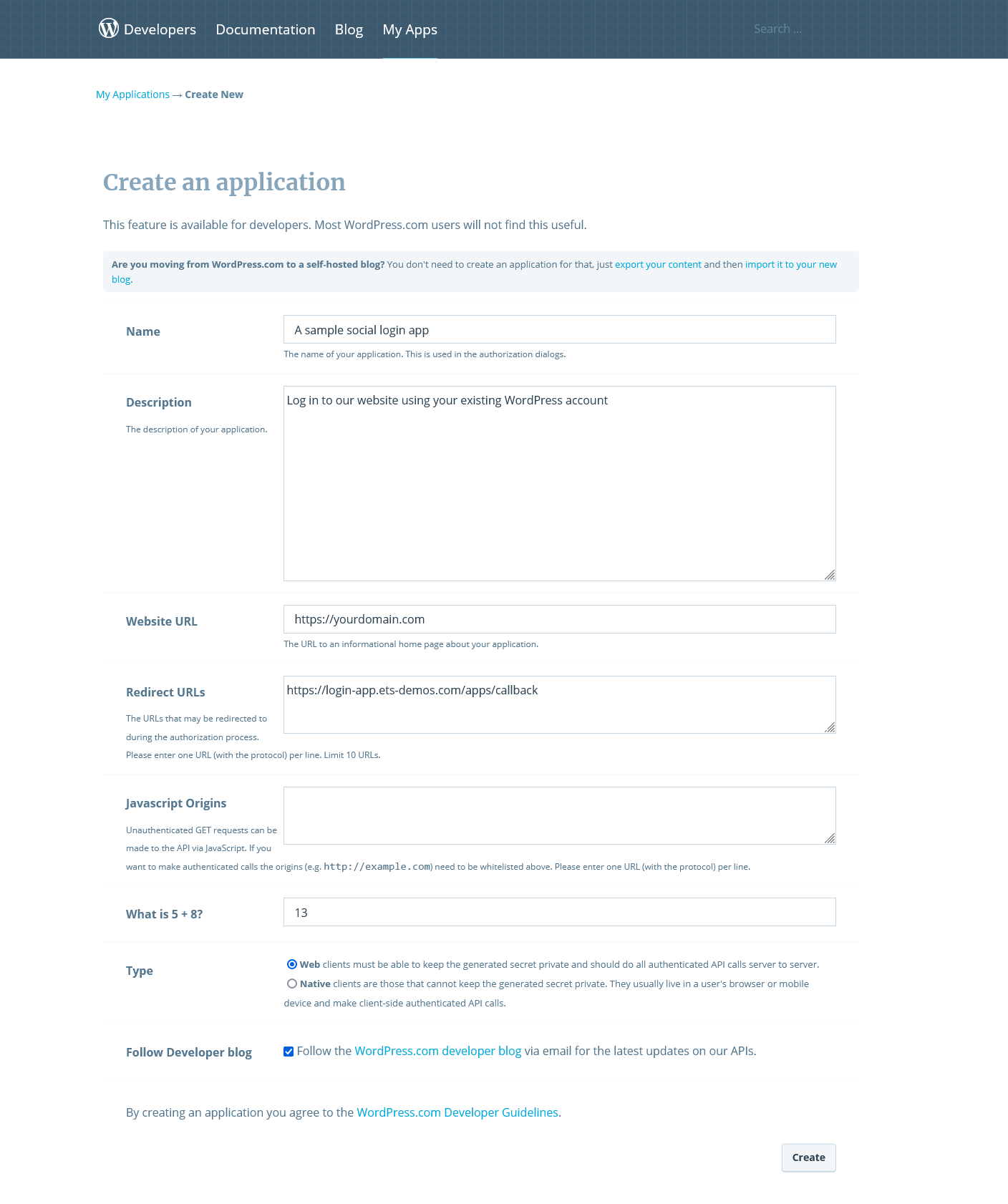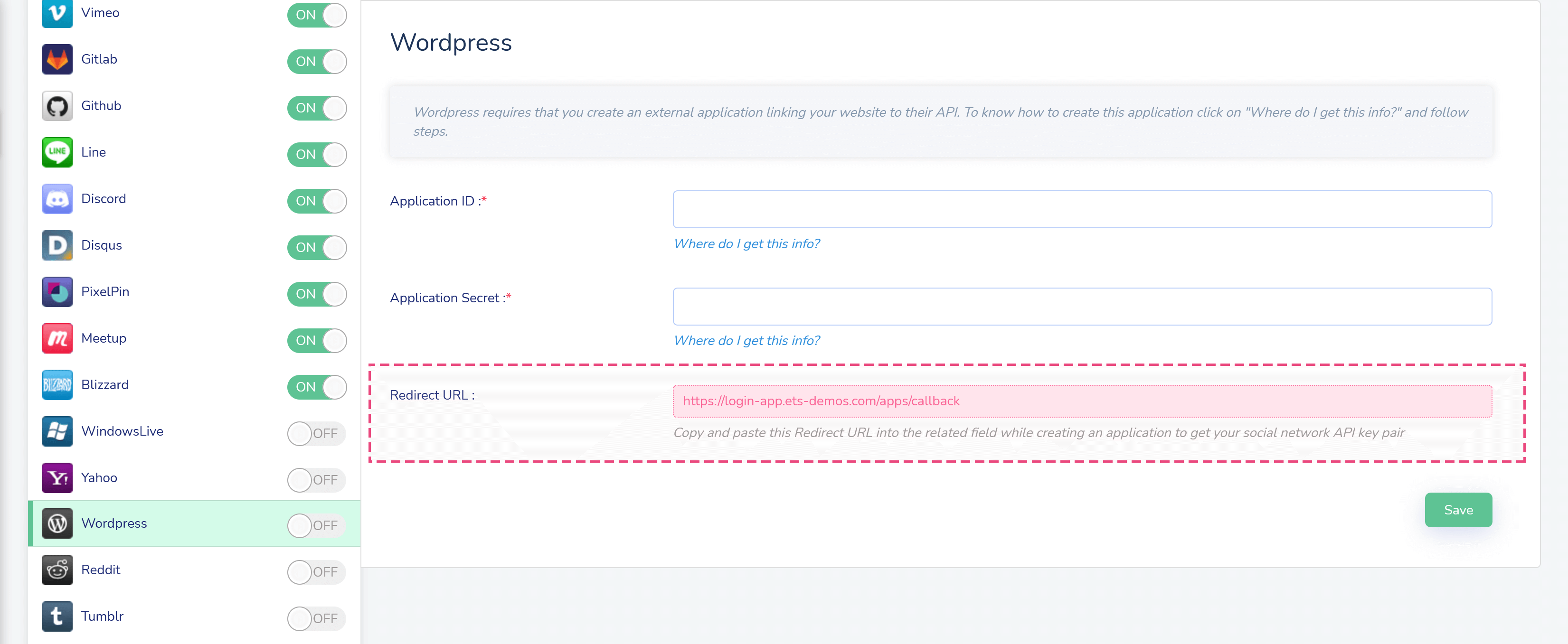 Step 3: Upload your app icon > Enter "Organization name" and "Organization website" > Click on "Update" button.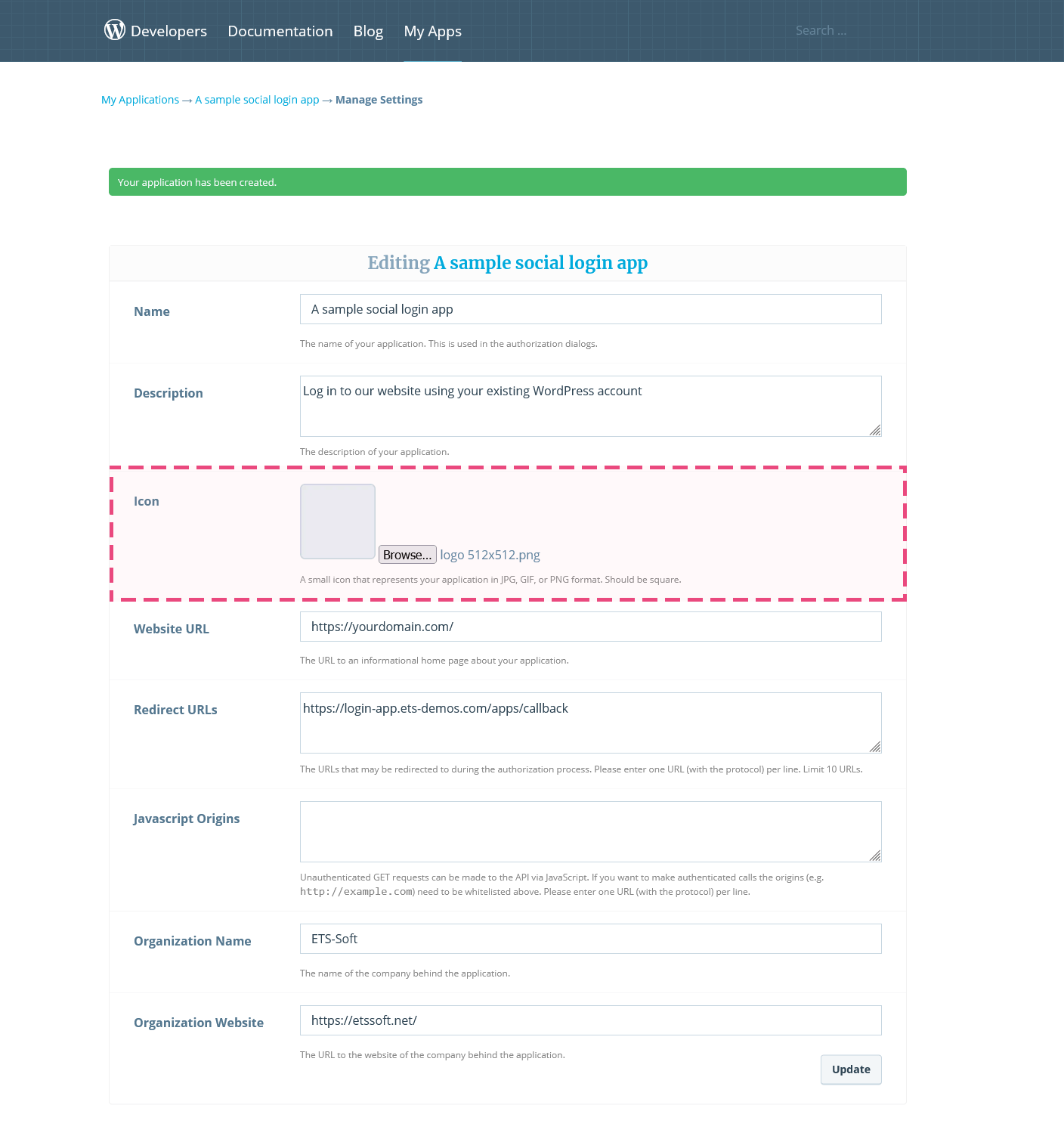 Step 4: Now you are done. Copy the Client ID and Client Secret then paste them into Social Login Pro app setting.