Sharing profile
While social shares may or may not affect a web page's position in search listings, your social profiles definitely influence the content of your search results. In fact, social media profiles are often amongst the top results in search listings for brand names.
Adding your organization social profiles into SEO Audit to manage better your social sharing activities.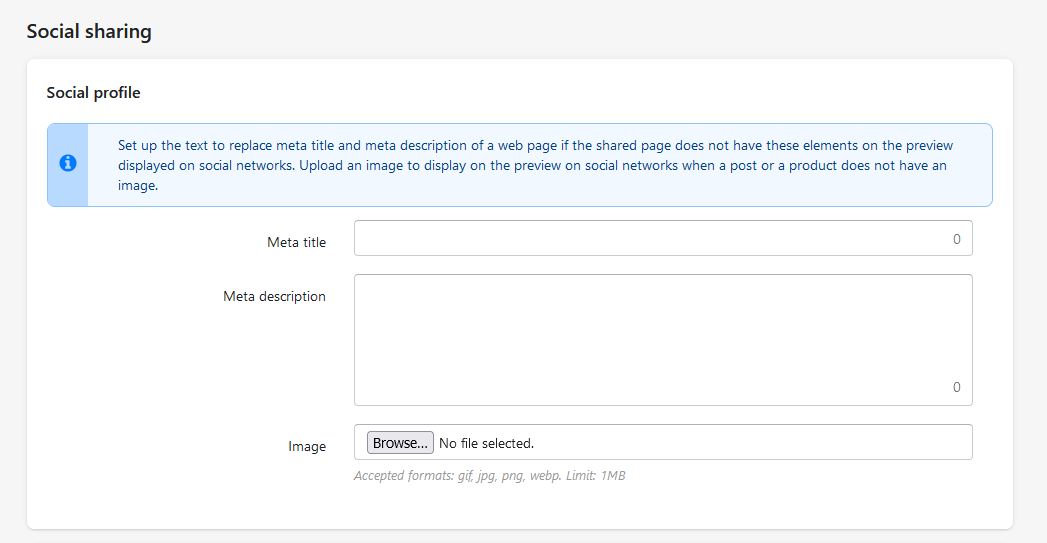 Social URL
We also integrated Open Graph into SEO Audit to help you easily set up and share your content through the most popular social networks such as Facebook, Twitter and Pinterest, etc.