Step 1: Open this page https://disqus.com/profile/login/?next=/api/applications/ and log in with your Disqus account.
Step 2: Click on "Registering new application" button.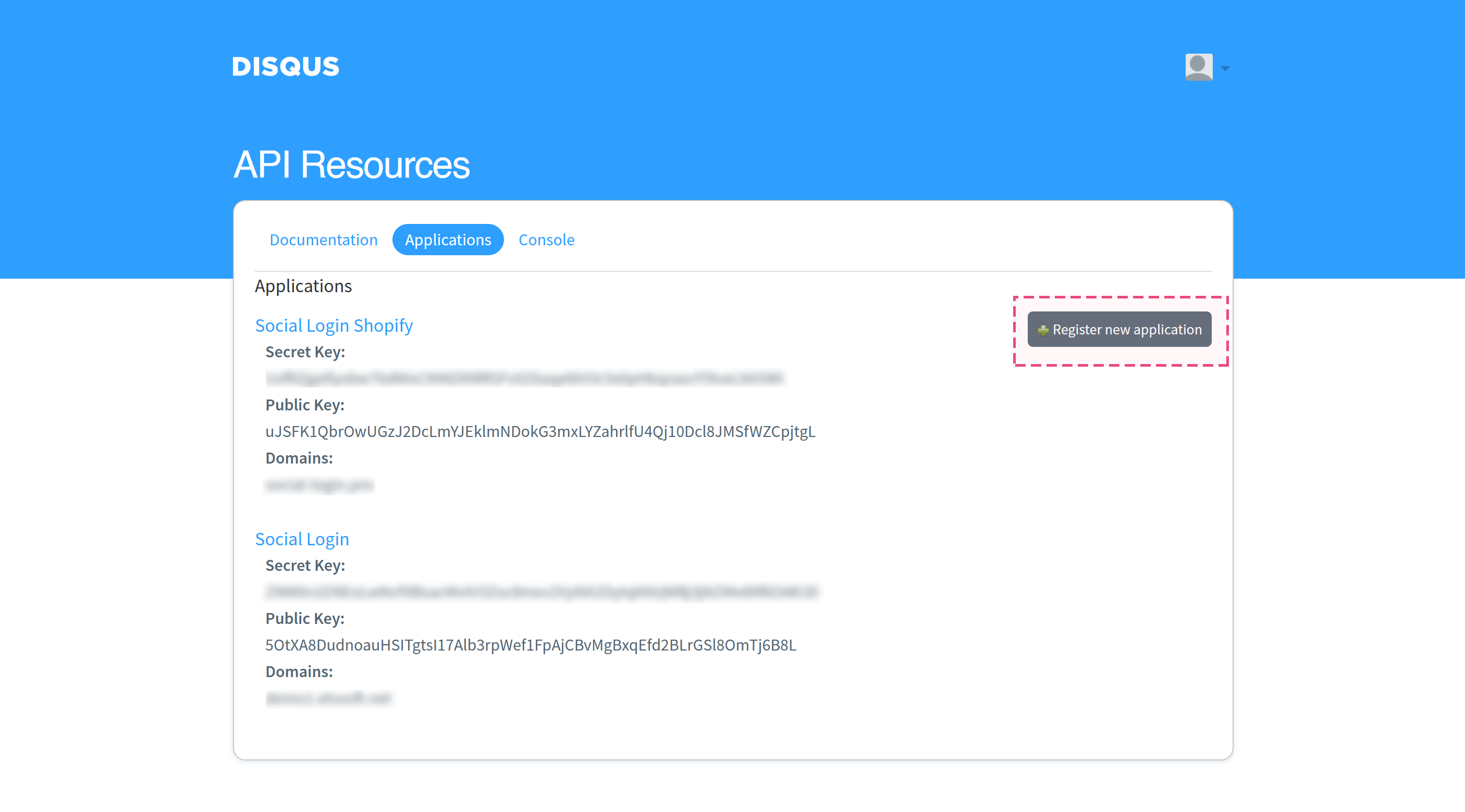 Step 3: Fill in the required information fields > Click on "Register my application" button.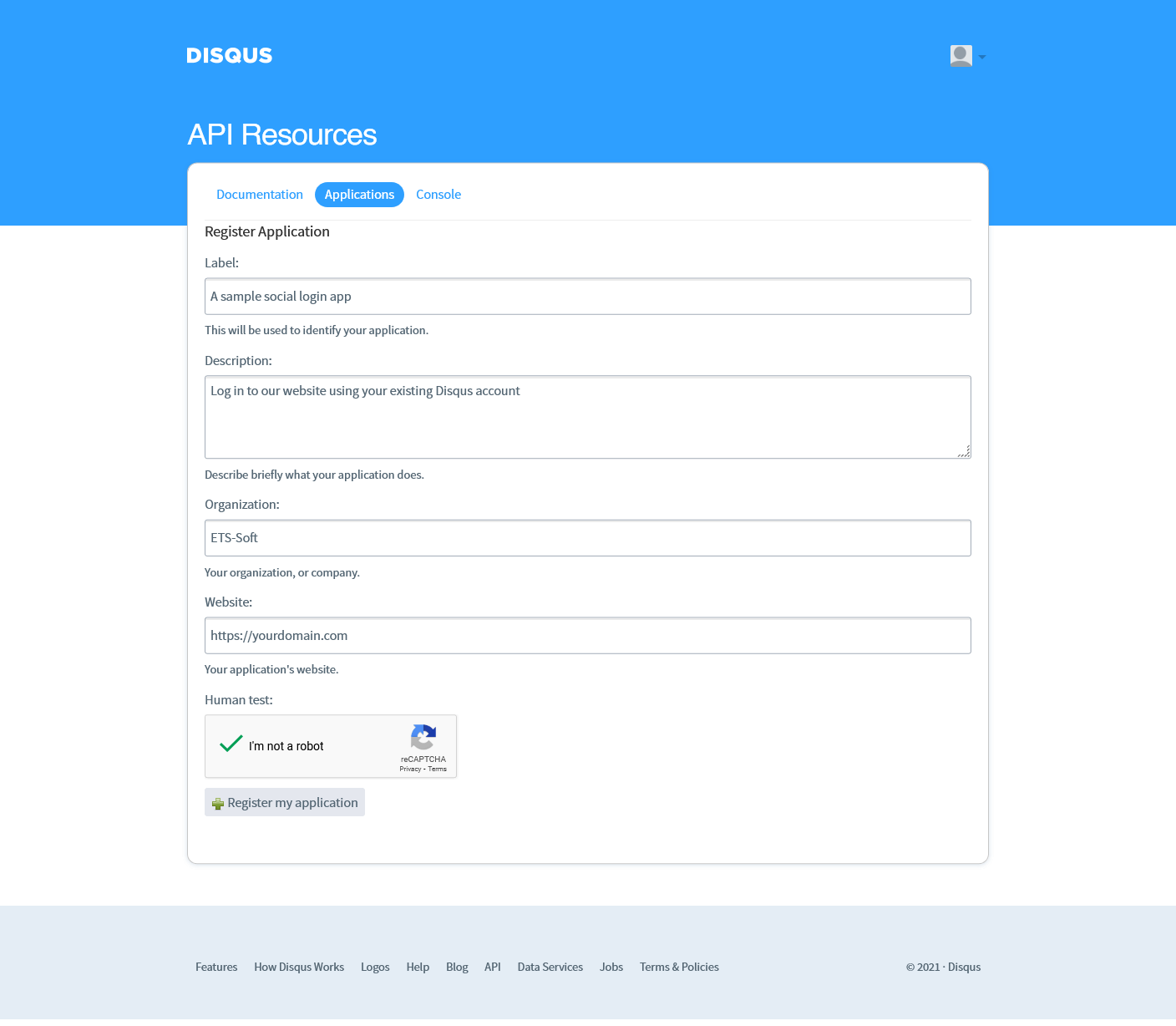 Step 4: On the next screen, enter the domain and Callback URL as instructed in the screenshot below > Click "Save changes"
Note: you need to enter login-app.ets-demos.com domain in order to allow Social Login Pro app to work later.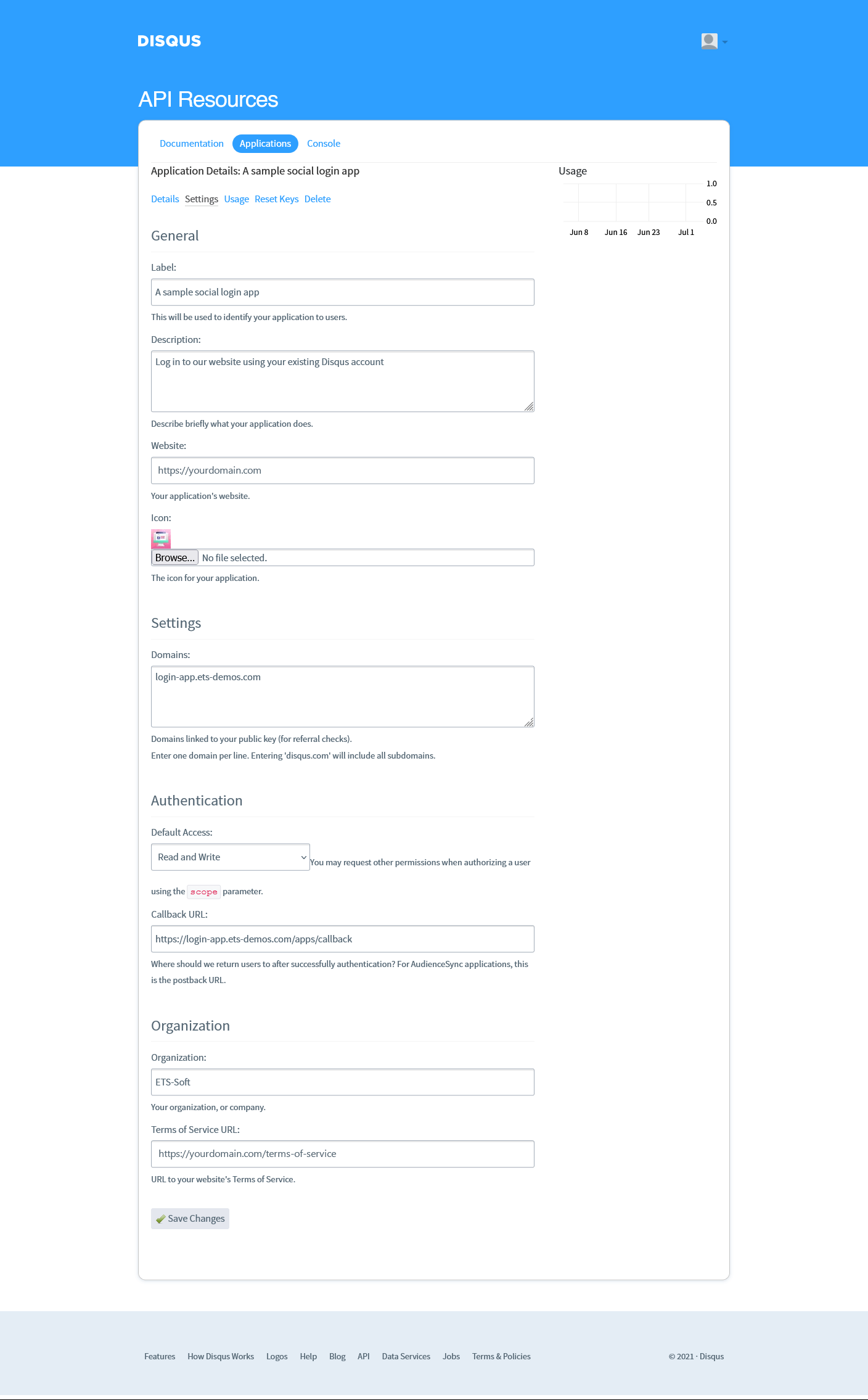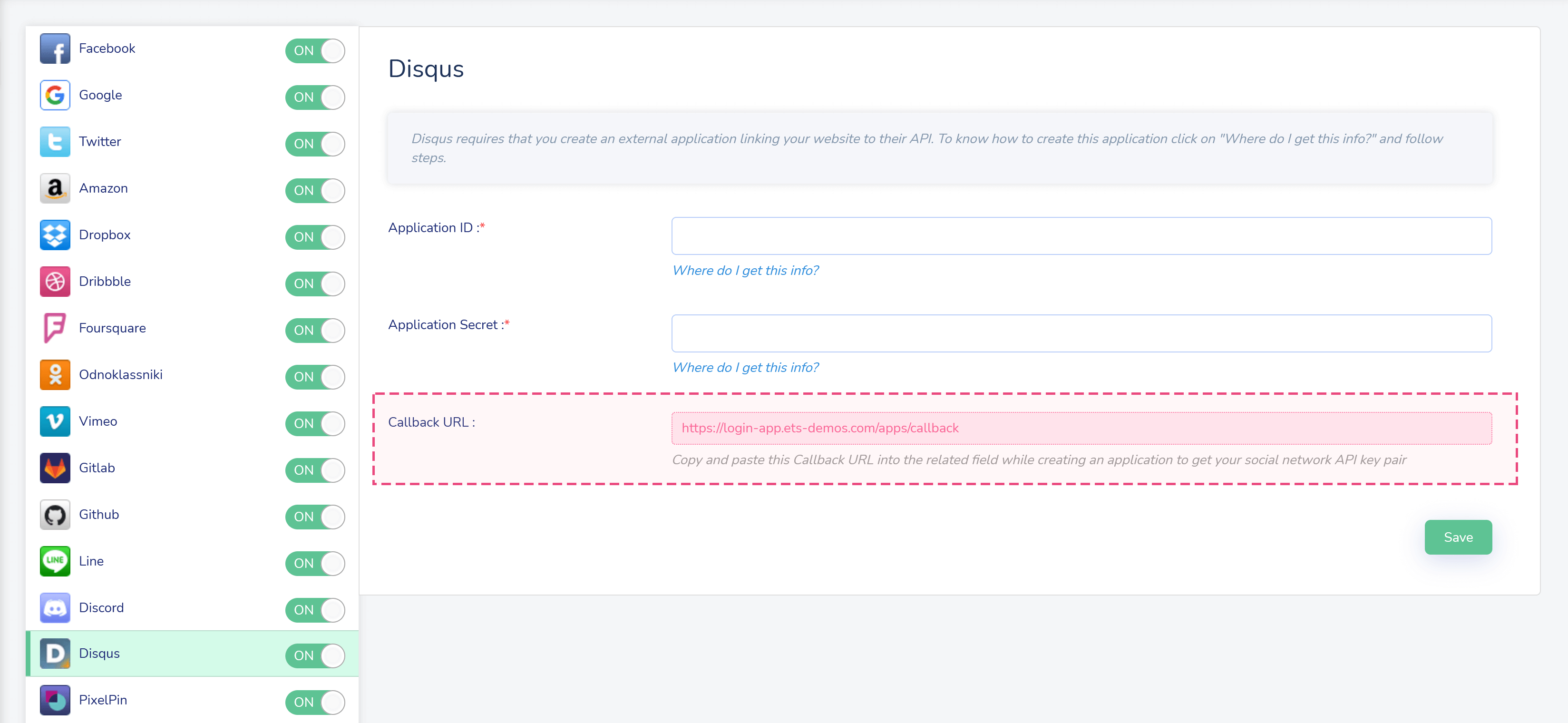 Step 5: Navigate to "Details" tab > Copy the API Key and API Secret to Social Login Pro app configuration page.