Loyalty, Referrals & Rewards provides a complete, versatile solution for your online store's marketing programs. The Dashboard page gives you an overview of turnover & reward growth as well as the store's business through the 3 marketing programs. From there you will have the orientation for the store's business plans in the future and adjust them from time to time accordingly.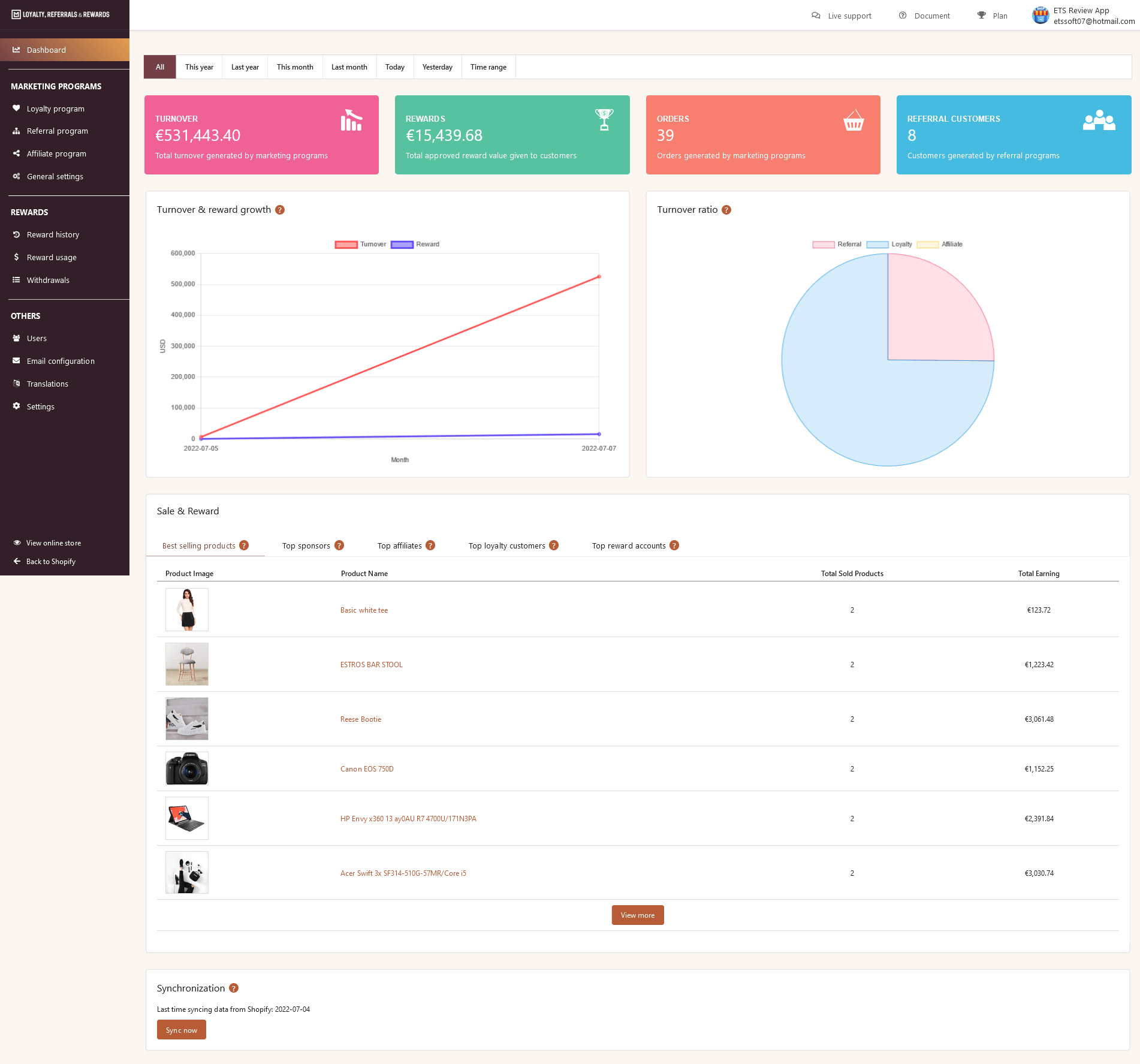 In addition, you can also track your sync time and sync your store data at any time from the Dashboard page. Just click on the "Sync now" button, and all the store data will be synced with the app.
IMPORTANT NOTE:
You need to enable the Loyalty, Referrals & Rewards app to display it on the storefront. Here are the instructions to enable the app:
Go to "Online Store" in your Shopify Admin Panel > On your "Current theme" select "Customize".
In the bottom left corner of the screen select "Theme settings" > click on "App embeds".
Enable "Loyalty, Referrals & Rewards" and "Save".