Step 1:
(1) Open this page https://develop.battle.net/ and click on "API Access" menu.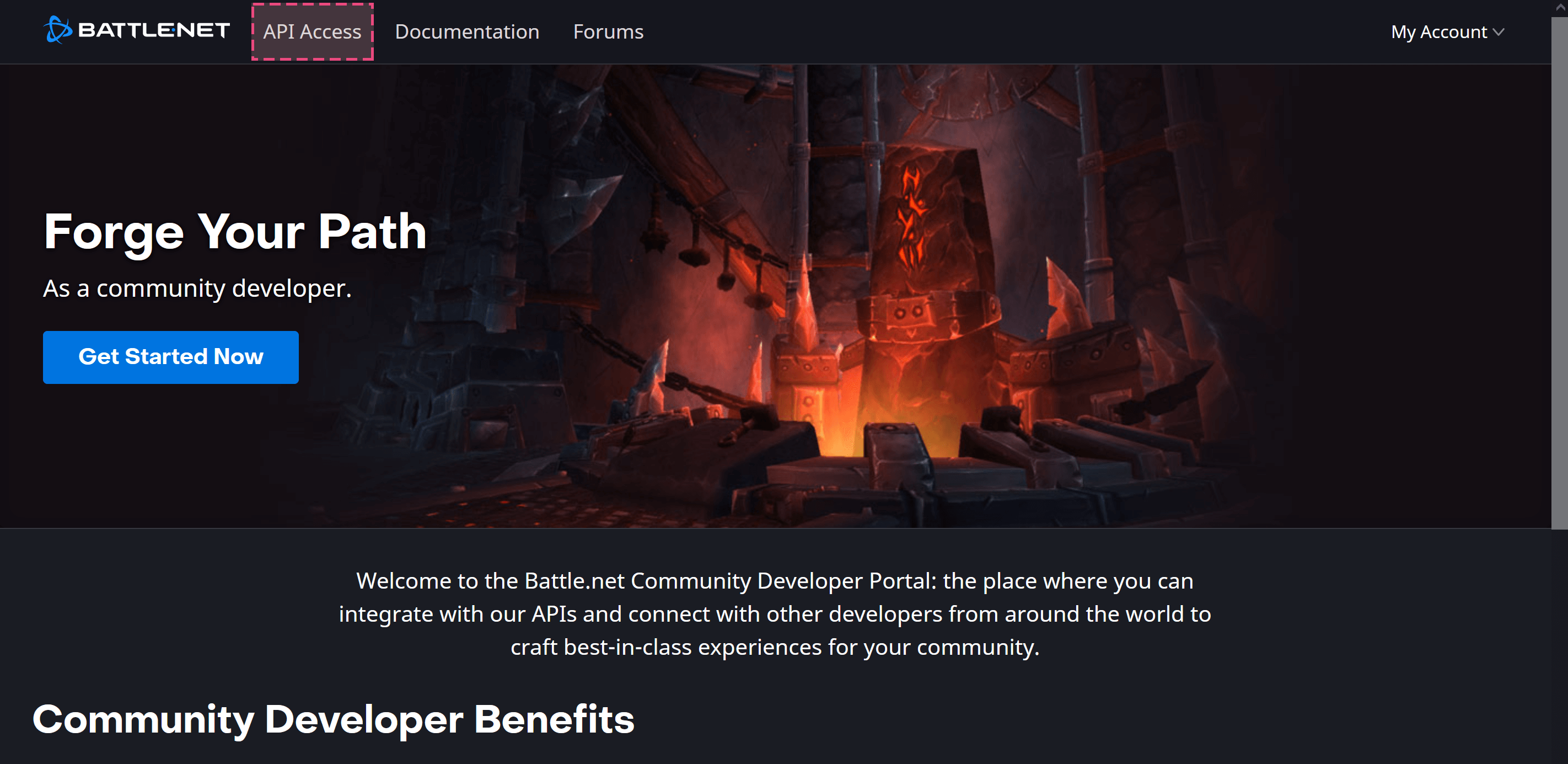 (2) Log in with your Blizzard account.
Step 2: Click on "Create Client" button.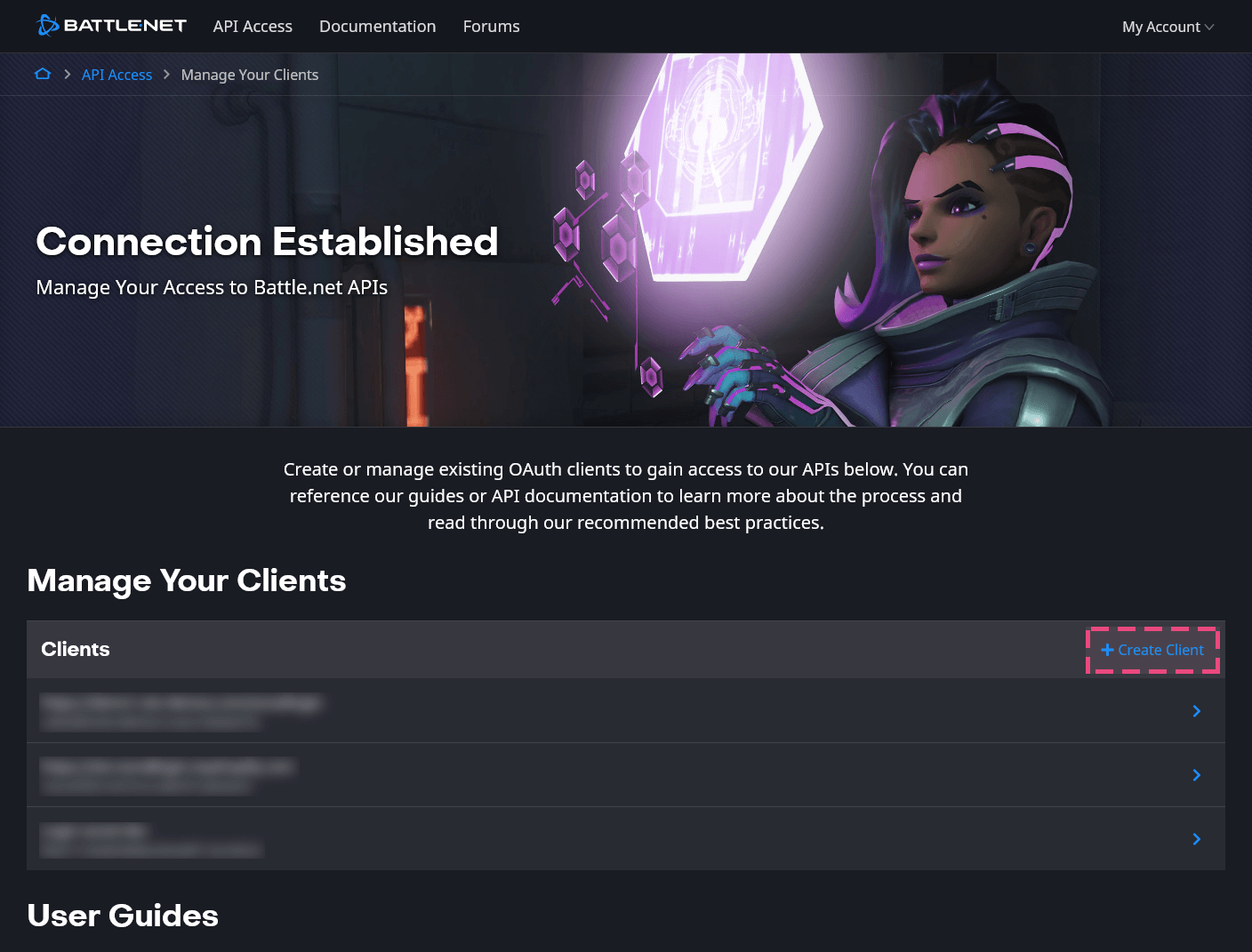 Step 3: Fill in the required fields. The Redirect URL is provided by Social Login Pro app. Click on "Save" button to finish.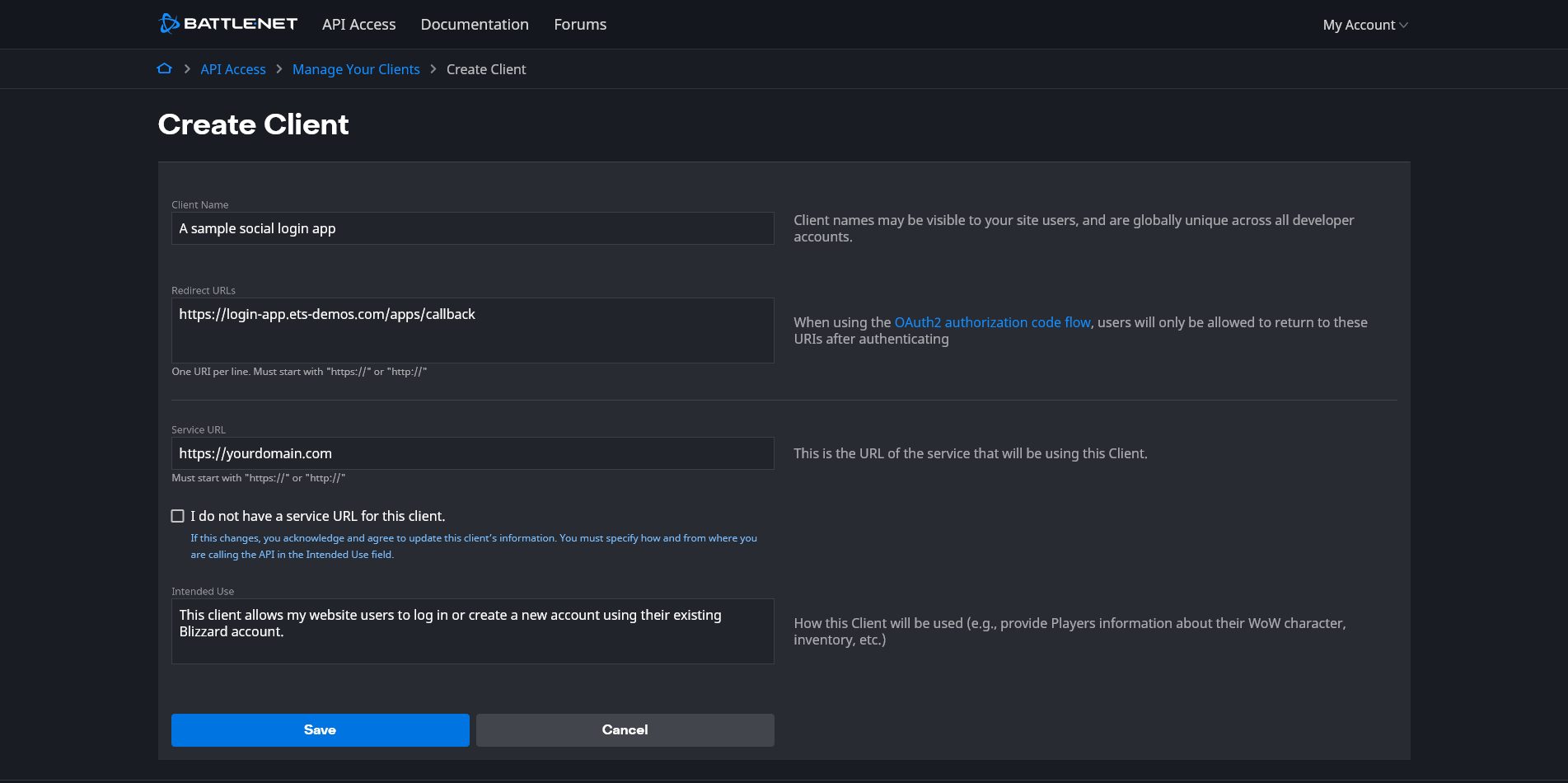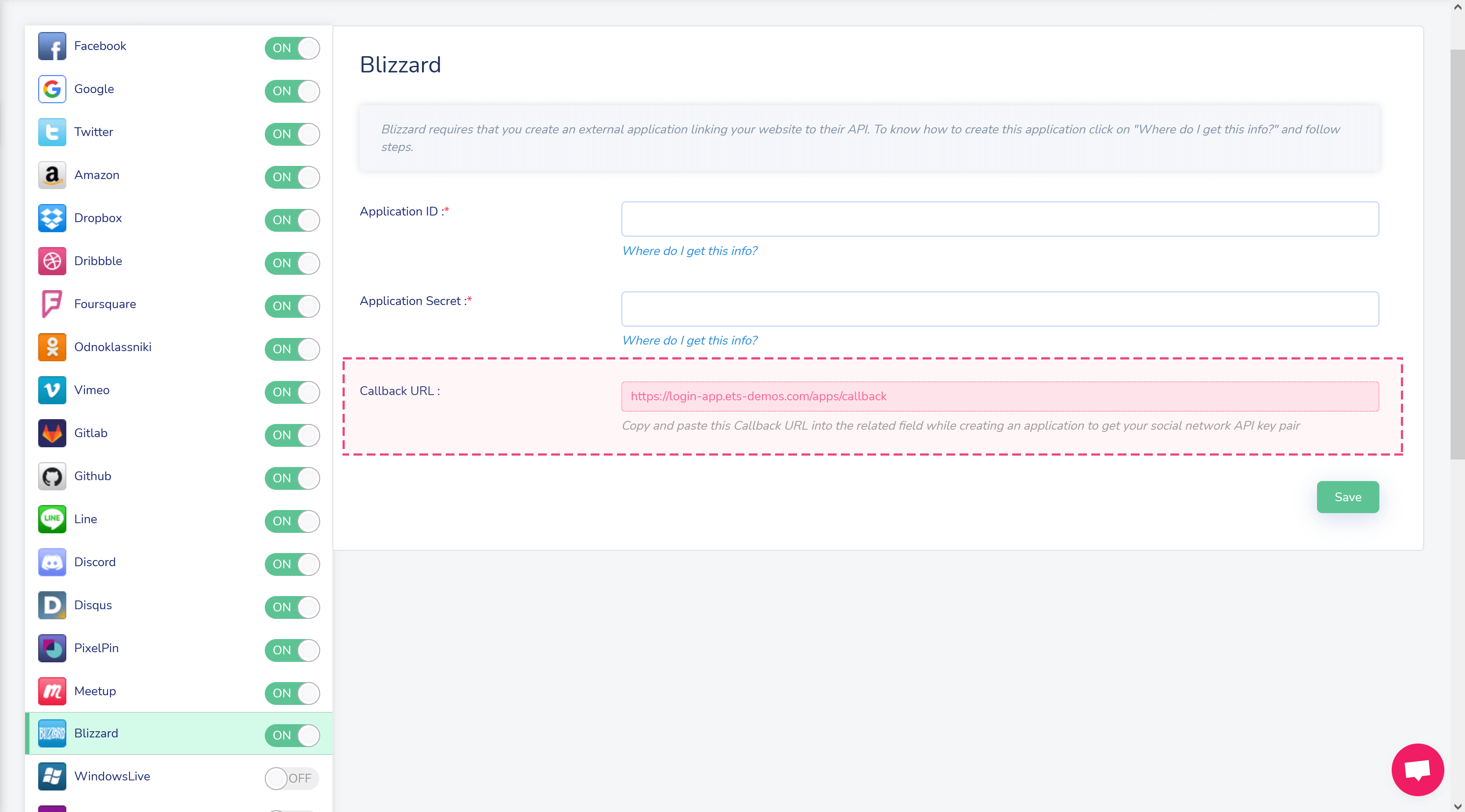 Step 4: Copy the Client ID and Client secret and paste them to Social Login Pro app configuration page