Step 1: Open this page https://developer.amazon.com/ then log in with your Amazon account.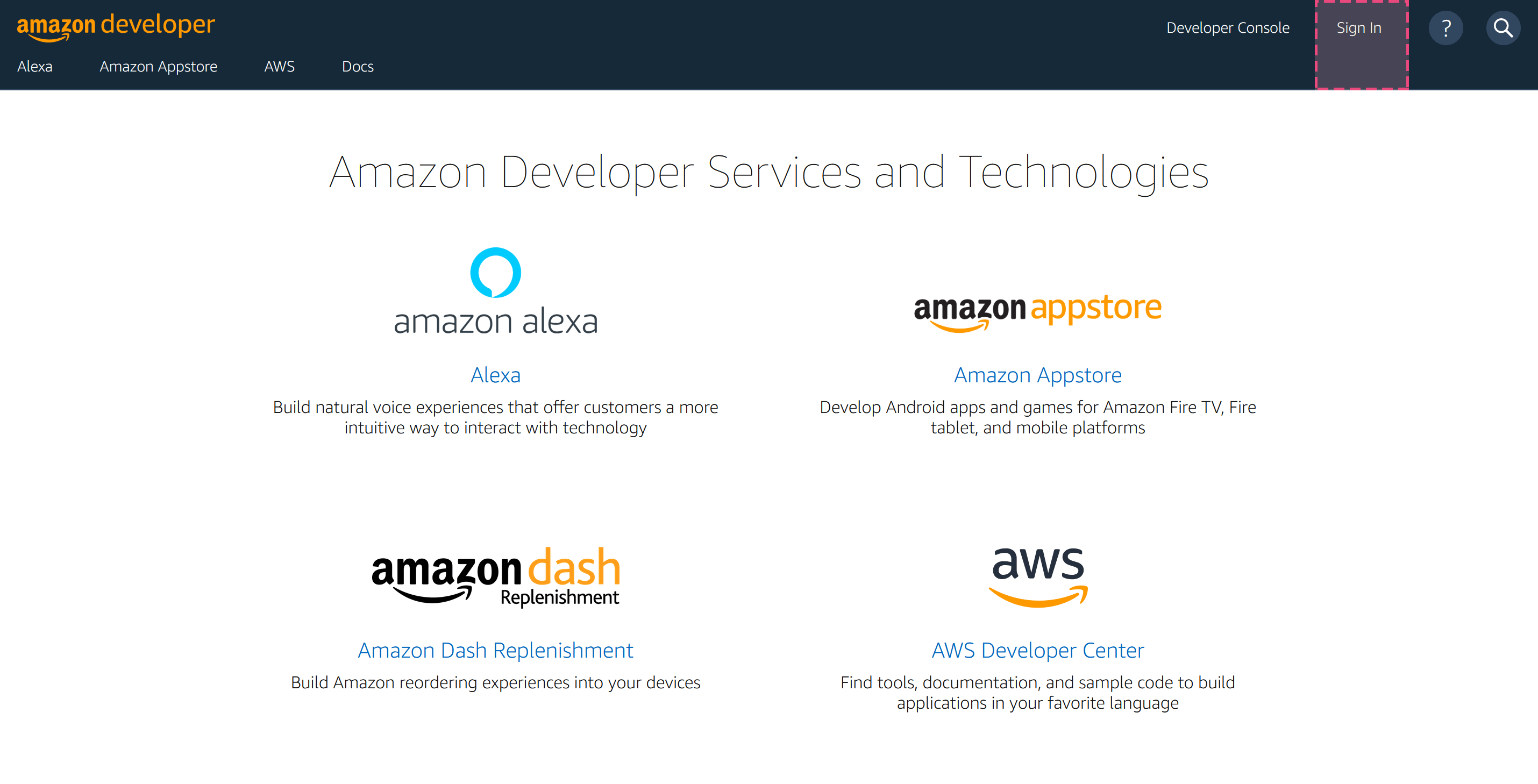 Step 2: Navigate to your developer account dashboard: https://developer.amazon.com/dashboard
Select "Log in with Amazon" service.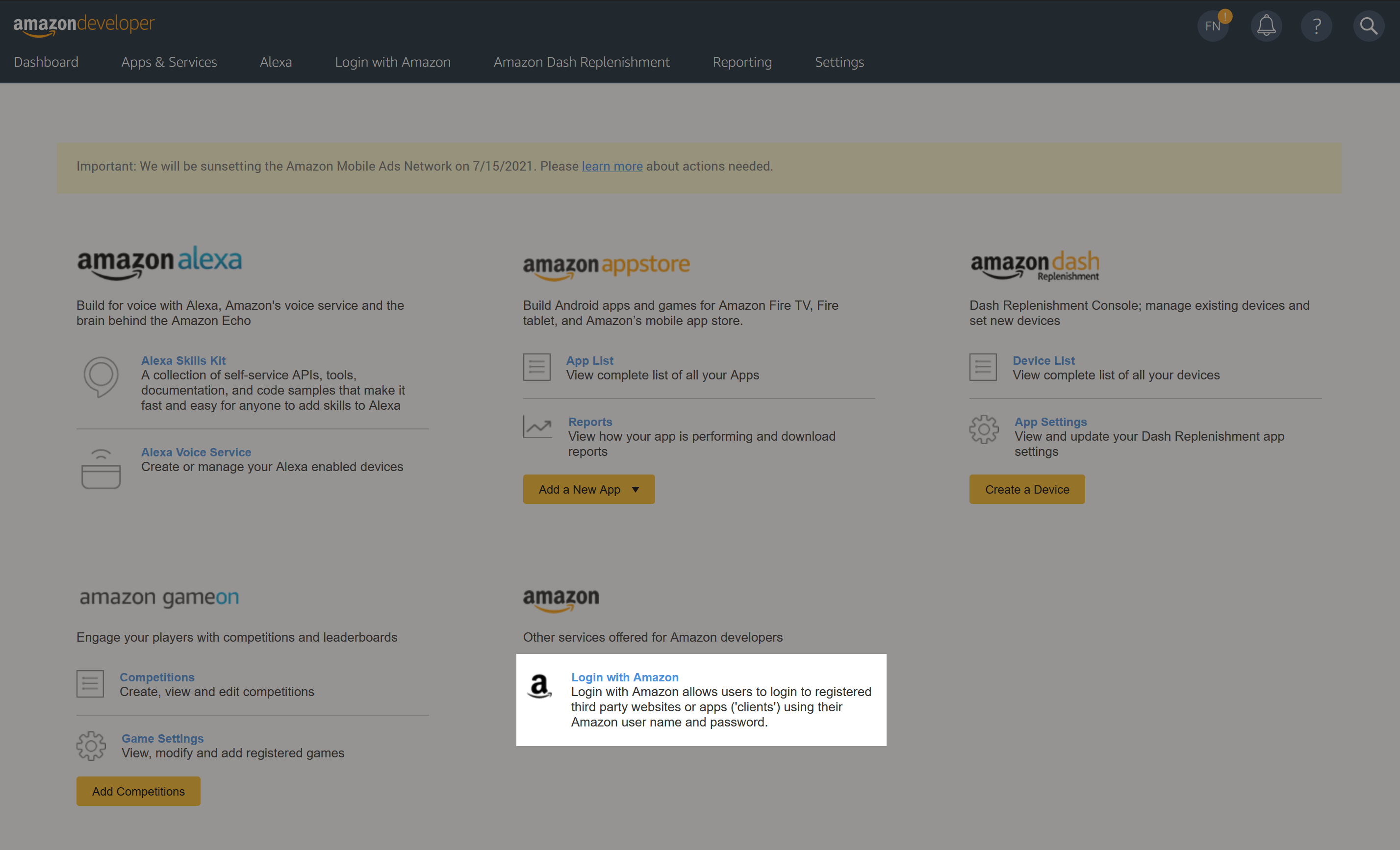 Step 3:
(1) Click on "Create a new Security Profile" button.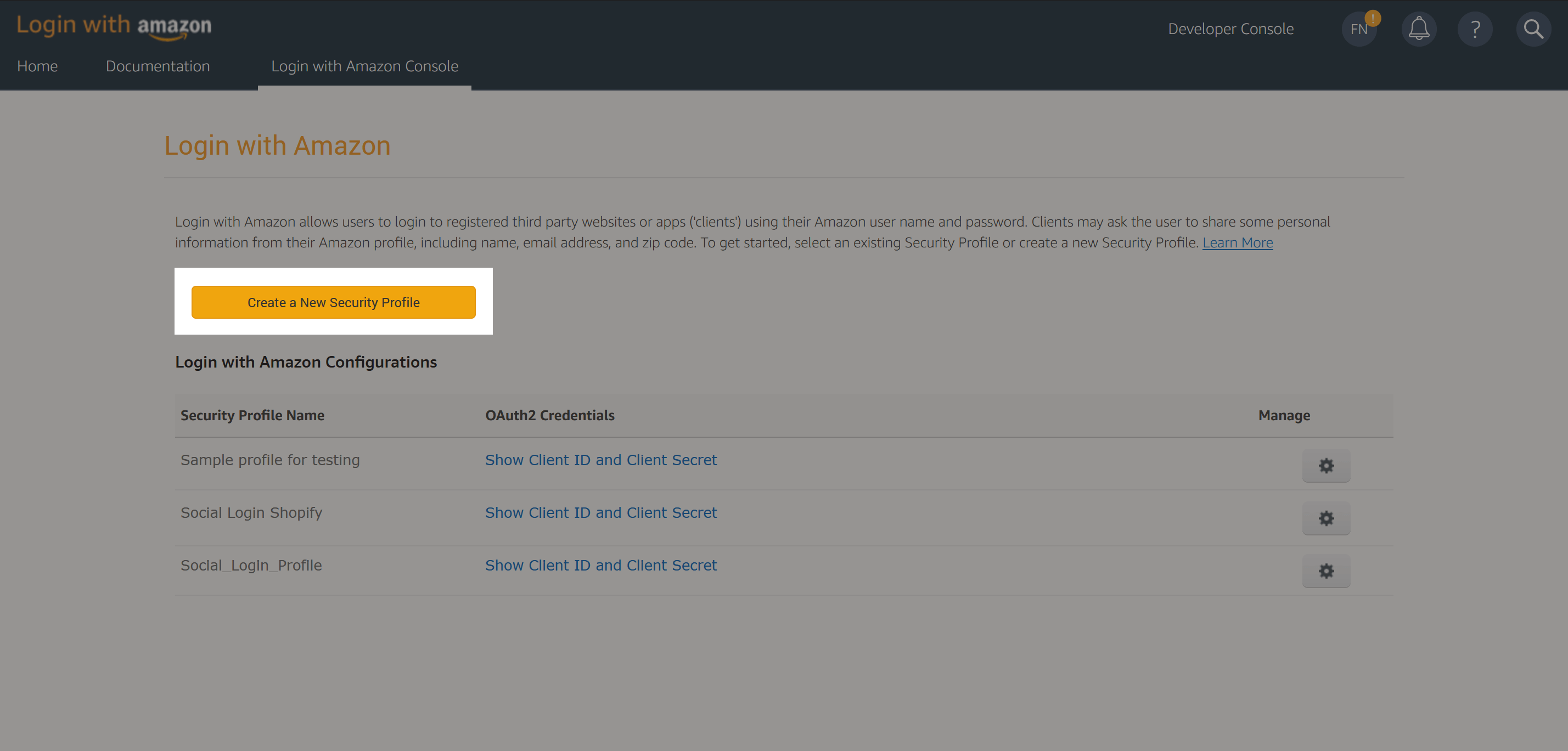 (2) Enter the required information. Click "Save" to continue.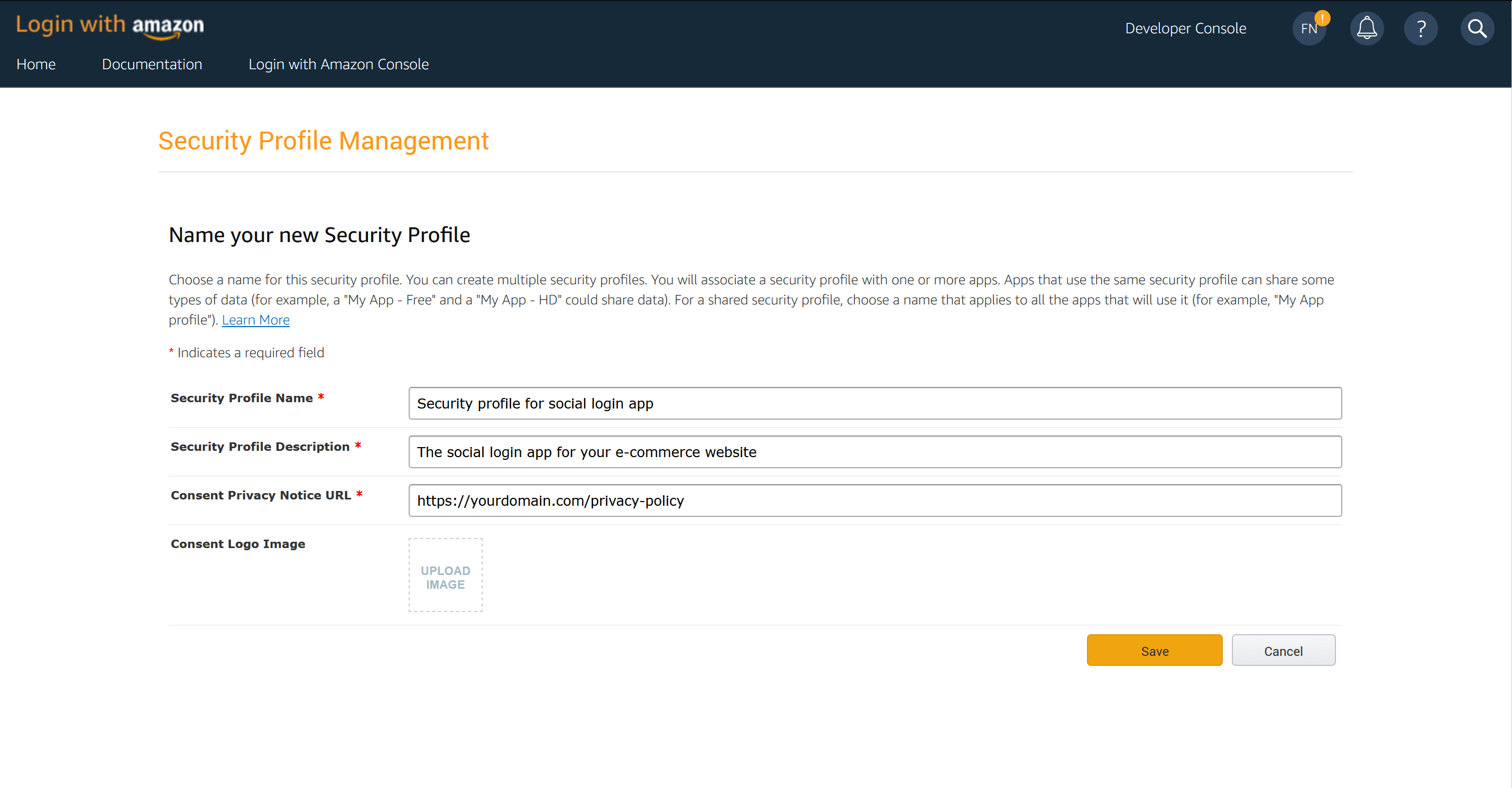 (3) Find the security profile that you just created. Hover mouse pointer over the cogwheel icon then select "Web settings" option.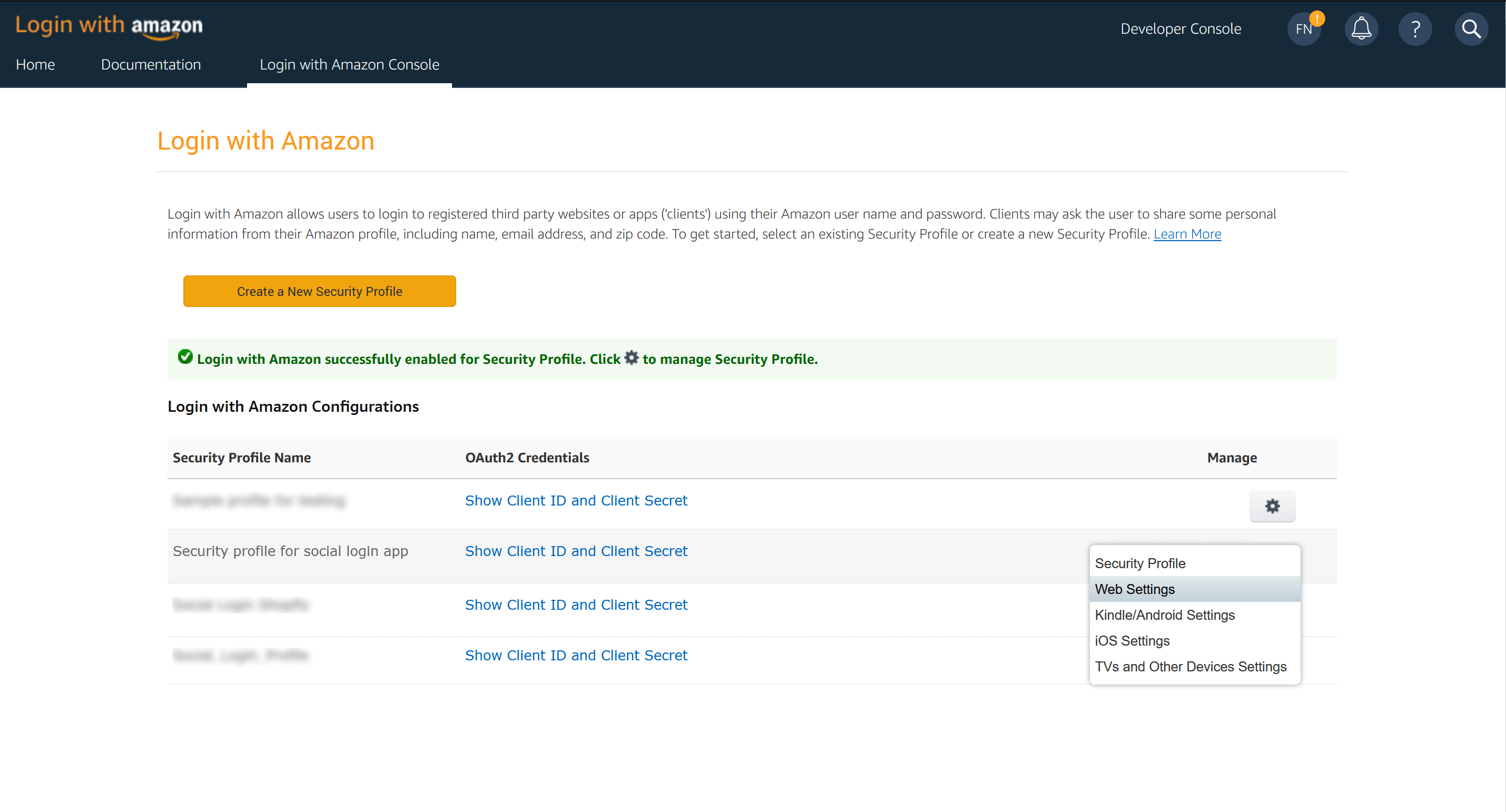 (4) Click on "Edit" button.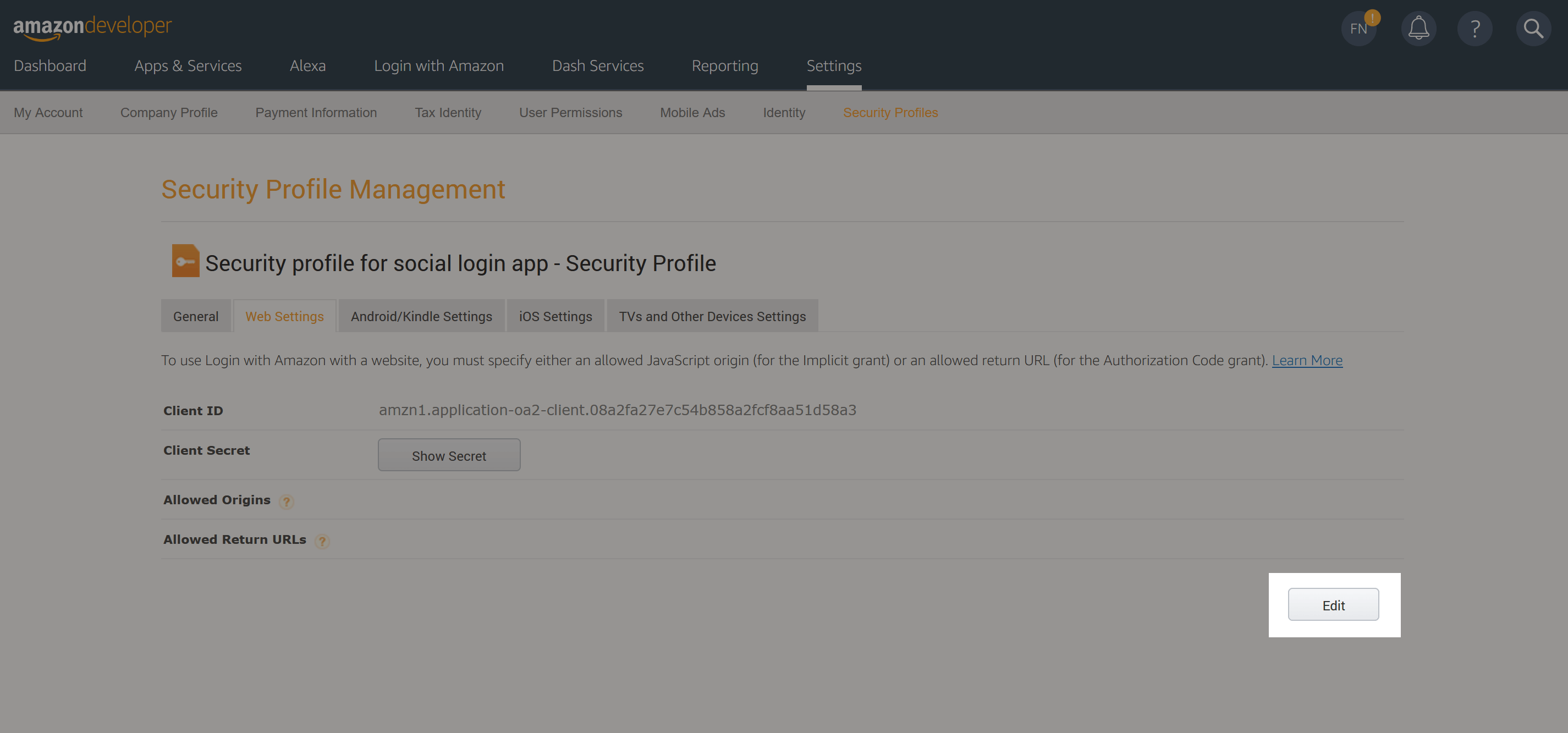 (5) Enter your site URL into "Allowed Origins" field. Copy the Return URL from Social Login Pro app backend and paste it into "Allowed Return URLs" field then click "Save".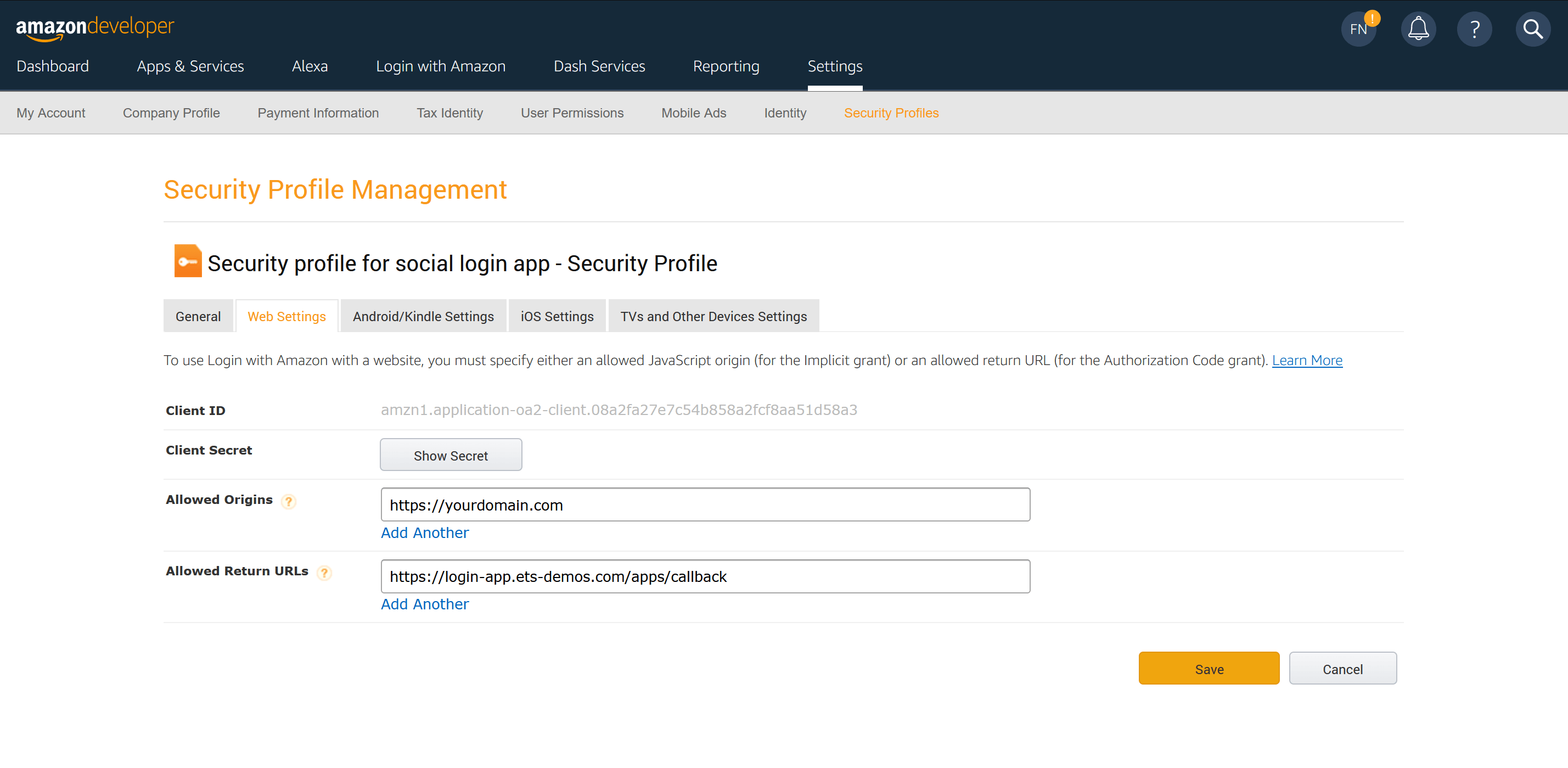 Step 4: Copy your app's Client ID. Then click on"Show Secret" button to view and copy your Client Secret.